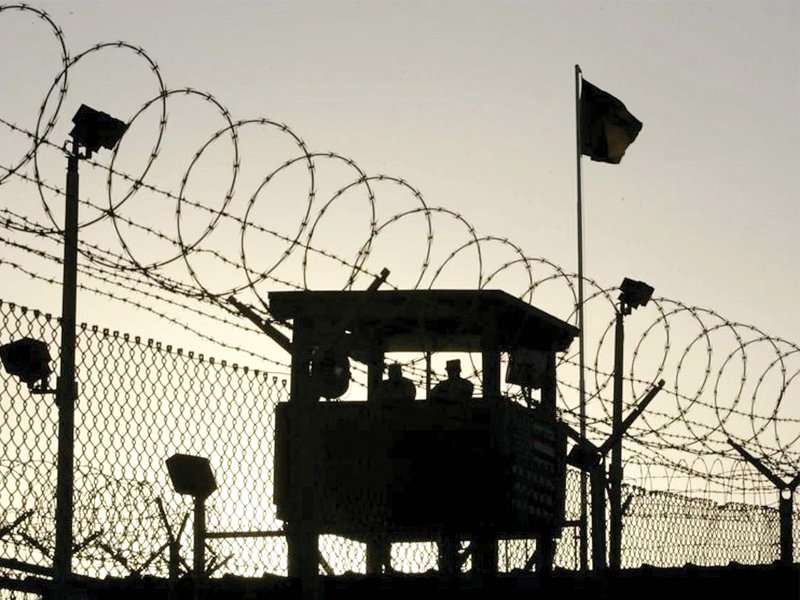 ---
ISLAMABAD:
A senior security official familiar with the development disclosed that Pakistan helped the two sides establish initial contacts that eventually paved the way for the release of US Sergeant Bowe Bergdahl in exchange for five Afghan detainees from Guantanamo Bay detention centre.

"We were not part of the final deal but we played our part," said the official, who asked to remain anonymous because he was not authorised to talk to the media.

It was believed that Pakistan had facilitated certain Afghan Taliban commanders who travelled to Doha for crucial negotiations with the US to broker a deal on the exchange of prisoners.

The development, the official said, could prove to be a significant 'confidence building measure' between the two sides.

The Afghan Taliban had refused to enter into peace talks with the US until the latter released the group's prisoners from Guantanamo Bay.

Talks on the prisoners release broke down several times, but the deal was finally brokered after Pakistan cautioned both sides through behind the scene contacts that further delay may diminish chances of a peace agreement.

Official sources revealed that US Secretary of State John Kerry telephoned Prime Minister Nawaz Sharif last Thursday and informed him about the deal with the Afghan Taliban.

Pakistan is considered pivotal for any peace deal in Afghanistan because of its security establishment's historic ties with the Taliban and other insurgent groups.

When contacted, a foreign ministry official was quick to clarify that Pakistan's role would only be that of a 'facilitator.'  "We will welcome any step that would lead to long term peace and stability in Afghanistan," the official added.

Pakistan is officially pursuing a cautious approach as publicly it does not want to be seen playing a central role in the Afghan peace talks due to its likely negative fallout.

Officials now hope that the breakthrough in prisoners exchange may lead to more 'sustained and direct talks' between the US and the Afghan Taliban. They said Pakistan had been pushing all 'stakeholders' for months to move on and start 'meaningful' negotiations.

Pakistan is thought to be increasingly concerned over the possibility of Afghanistan slipping into civil war again if a peace deal is not brokered before the US-led forces leave the region by the end of this year.

US Defence Secretary Chuck Hagel, who was on an announced visit to Kabul on Sunday, also expressed hope that the release of Sergeant Bergdahl would lead to direct US talks with the Taliban.

In an interview with NBC's 'Meet the Press', Hagel noted that the United States had engaged in talks with the Taliban before, until they were broken off in 2012. "So maybe this will be a new opening that can produce an agreement," he said.

Published in The Express Tribune, June 2nd, 2014.
COMMENTS (8)
Comments are moderated and generally will be posted if they are on-topic and not abusive.
For more information, please see our Comments FAQ