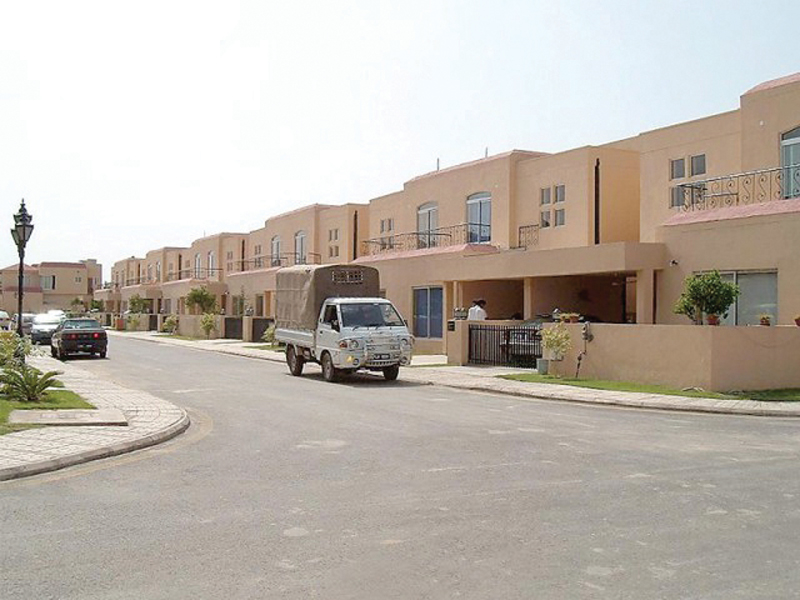 ---
LAHORE: With the rapid migration of people from rural to urban areas over the years, Lahore – the capital of Punjab – is consistently experiencing a real estate boom with house rents rising dramatically in posh areas of the city.

Growing demand for residential units is behind the sharp rise in house rents and contractors and homeowners are fully cashing in on the opportunity, real estate brokers say while talking to The Express Tribune.

Landlords, who had previously rented their houses or part of them to tenants, are making up their minds that they will not extend the tenancy contracts unless the tenants agree on paying the rent that matches today's market rates, they say.

In the Defence Housing Authority (DHA), a tenant may be asked to pay a rent in the range of Rs100,000 to Rs250,000 per month for a one-kanal (500 square yards) residential unit.

The tenant who desires to opt for Rs100,000 rent could have to wait comparatively longer before brokers call him to show the property in this price category.

Such houses are often too old and constructed decades ago with designs popular at that time.

Average rent in DHA is now Rs150,000 for a one-kanal bungalow, which is a few years old and is in good living condition.

Last year, the average rent was around Rs125,000, but in some cases it went up to Rs150,000.

In just one year, average rent has increased about 20% whereas maximum price for well-located new bungalows has surged around 67%.

"This is not the end; people are paying the highest rent for newly constructed one-kanal bungalows. This shows that demand for rented properties has not gone down," said Mian Talat, Chief Executive Officer of Talat Enterprises, a real estate brokerage.

Other posh localities in the metropolis are also painting the same picture, though in some areas the rent has not gone as far as Rs250,000.

In Bahria Town, rent for a one-kanal bungalow ranges between Rs80,000 and Rs150,000 – the highest amount is sought in a few cases only. In the Cantonment, rents fluctuate between Rs80,000 and Rs275,000 for a one-kanal bungalow.

Johar Town has house rents close to those demanded in DHA. In adjacent societies, rents also stand at higher levels but not as much as in Johar Town, which is owned and developed by the Lahore Development Authority.

For the last couple of years with the increasing arrival of people in Lahore from smaller cities, several housing societies have emerged on the city's outskirts. This has encouraged many contractors to pour money into the housing sector to seize the opportunity and meet growing demand.

With the development of such housing societies, people can now easily find houses on rent in expensive areas, which is in sharp contrast to the previous year when there was hardly any property available for rent.

Average increase in rent per year is 10% of the total amount paid in rent, however, in many areas the difference between the rent paid by old and new tenants is almost double.

For commercial properties, the difference is even more than 100%, which forces many landlords not to renew old contracts.

Published in The Express Tribune, May 27th, 2014.

Like Business on Facebook, follow @TribuneBiz on Twitter to stay informed and join in the conversation.