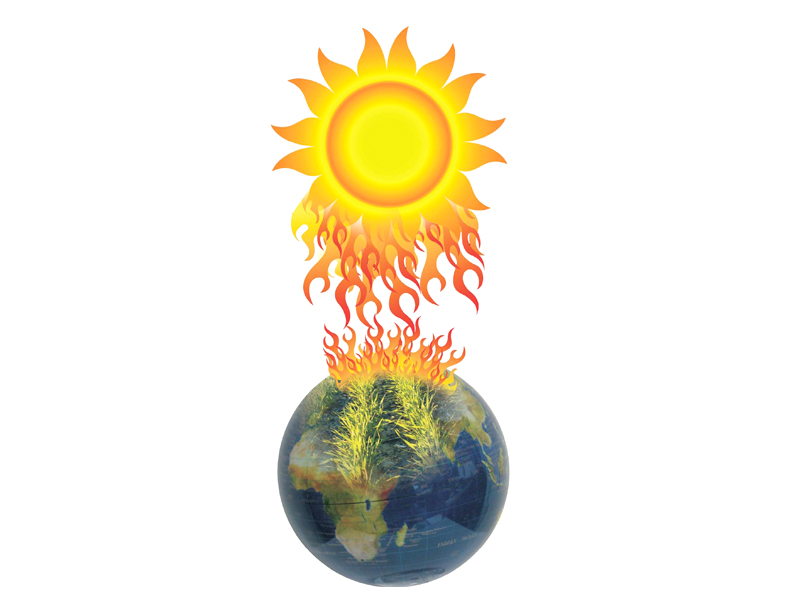 ---
KARACHI: The media should play a role in tackling climate change issues in country as the people rely on it to get their information, urged environmentalists.

Speaking at a three-day training course on the 'Basics of Climate Change for Coastal Areas of Pakistan' organised by NGO LEAD Pakistan at Pearl Continental Hotel on Monday, former federal minister Javed Jabbar said the media has played a vital role in raising awareness on climate change and environment related issues but it needs to do more.




Jabbar accepted the role that media has played in delivering effective messages on climate change. "Yes, there is awareness among the people but informative action is needed now," said Jabbar, adding it is time to take strict and difficult steps. "We have to mobilise people about their own issues."

Jabbar also stressed on long-term education. "Even educated people are not aware of environmental issues, including the importance of mangroves," he added. The ecosystem should not be disturbed, he said, adding that such activities will affect other species. He also said that an environmental assessment is essential before any project is launched.

"The media portrays reality but not completely," he pointed out. "No media can ever report the totality of any reality," he explained. "Also, the government's relationship with the media is not good," he added. For Jabbar, the solution lies with public-interest media. He was of the view that community radio and community television channels can play a vital role in disseminating information on local issues.

A senior environmentalist, Nasir Ali Panhwar, pointed out how journalists in rural parts of Sindh are highlighting climate change and environmental issues despite their shortcomings. "They need to be supported to improve the quality of reporting," he urged.

The Sindhi media has been amplifying the issues related to disasters, water and sea intrusion, climate change and drought extensively, he said, urging mainstream media to treat environment issues with importance. "The consequences of climate change for coastal areas would be quite grave than others," he said, adding that coastal settlements and ecosystems are more vulnerable due to reduced preparedness. Rise in sea intrusion and sea levels could erode and inundate coastal ecosystems and damage wetlands, he added.

LEAD Pakistan's climate change programme coordinator related the issues to the poor people. "Poor people are worst affected by climate change but are the least responsible for causing it," said Arif Rehman. "The impacts of climate change are already having an impact on people living in poverty, undermining livelihoods and increasing weather-related disasters," he said. "And this trend will get worse."

For over 250 years, human activity resulted in the burning of fossil fuels and the destruction of carbon, which have significantly increased the concentrations of greenhouse gases and raised global temperatures to levels not associated with natural cycles and natural changes in climate, he explained.

Published in The Express Tribune, May 27th, 2014.
COMMENTS (2)
Comments are moderated and generally will be posted if they are on-topic and not abusive.
For more information, please see our Comments FAQ