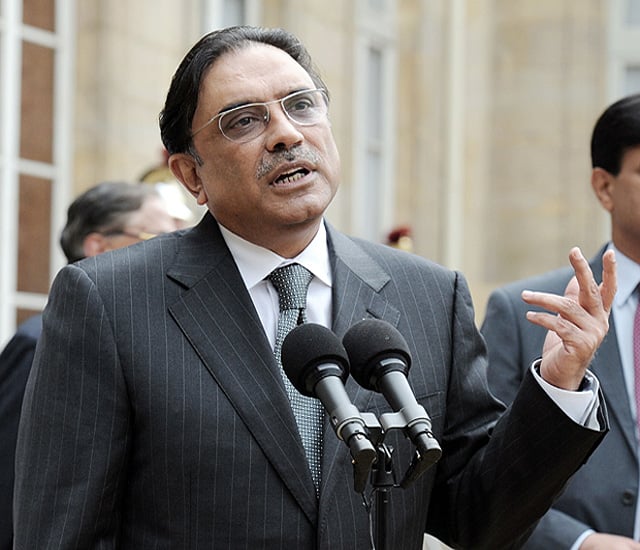 ---
ISLAMABAD: President Asif Ali Zardari expressed his felicitations to the Parliament, the political parties and the whole nation on the occasion of the passage of 18th Constitutional Amendment Bill 2010 in both houses of the parliament on Thursday.

Spokesperson to the president former senator Farhatullah Babar said that the president in a message said that history will remember the current political leadership of the country in golden words for demonstrating extraordinary political unity in restoring the 1973 constitution.

Zardari said that he was immensely pleased with the passage of the 18th amendment bill in the parliament.  He also congratulated the prime minister, leaders of the opposition in Senate and National Assembly, chairman and members of the Constitutional Reforms Committee and all the parliamentarians for displaying a true national spirit and rising above partisan politics, in an unprecedented show of national solidarity.

Zardari said that the passage of the constitutional reforms show that PPP is following the vision of Shaheed Zulfikar Ali Bhutto and Shaheed Mohtarma Benazir Bhutto. PPP today fulfilled the promises made by the martyred leaders, he said.  He said that democracy had won and dictators had been defeated by the people and political forces of the country.


The bill after approval of both the Houses still has to be signed into law by the president. However, the date of the signing ceremony has not been decided yet due to the prime minister's expected visit to Europe. The bill was earlier set to be signed on April 20th.
COMMENTS (3)
Comments are moderated and generally will be posted if they are on-topic and not abusive.
For more information, please see our Comments FAQ