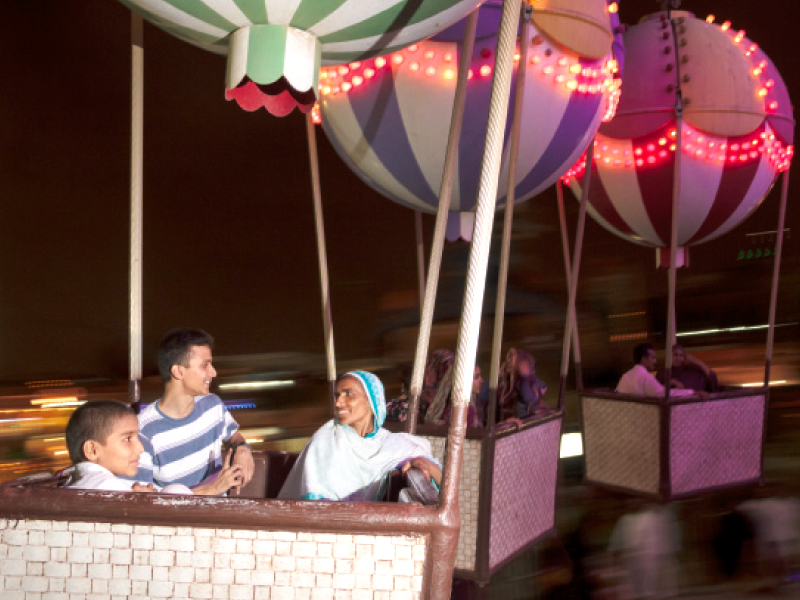 ---
KARACHI:



With a camera in hand, there are about a handful of places to go to learn about photography. One of these is the Indus Valley School of Art and Architecture which is offering a one-year postgraduate course.




The programme aims to question content and aesthetics and how to work with DSLRs. They take about 10 students every year to ensure that there is a one-on-one relationship between the mentor and student.




So far, four students have prepared their final projects under the supervision of the programme coordinator, Madiha Aijaz, and presented them at the campus on Wednesday.

Getting into the programme is quite simple. All you need a bachelor's degree and a portfolio to show that you have what it takes to be a photographer. The classes are held in the evenings as the course is focusing on young professionals. It is divided into two semesters and each semester costs Rs100,000. Along with fashion photography, students will also be taught photojournalism, product photography and event photography.


Four students have prepared their final projects for their one-year postgraduate course at the Indus Valley School of Art and Architecture, under the supervision of Madiha Aijaz, the programme coordinator. PHOTO: IVS

Click away

Since acquiring a DSLR has made photography a prevalent hobby or passion among young people.

This programme questions the nature of contemporary photography. "One of the things we need to look at is - what is aesthetic?" said Aijaz while talking to The Express Tribune about the programme. "As there is more access to technology now, it's almost empowering to see something on the street and take a snapshot." She added that the programme made students think the content of a photo and question why you need to capture it the way you want to.

"Photography schools all over the world are questioning whether teaching how to take a photograph is worth it after the advent of DSLR and smart phones," Aijaz said. "We teach the students to not just do a cursory investigation but actually do real investigation into the lives of the subject and do it ethically."

The projects

Aijaz explained the eight projects on show by four photographers. She said that the students were asked to work on a photo essay based on a theme. "This way," she said, "we teach our students the art of developing pictures and work on pictures from scratch."

Zain Zulfikar's project 'Maen Te Maasi Ghareeb Aan' is about a sex worker trying to make ends meet. The student inserted himself in the pictures and captured her working — thus breaking the stereotypical representation of sex workers. His other project was about recreating his childhood memories, where he took images of the things he remembered from the past.

Dania Ali project was a series of pictures in a video where she focused on shapes that are formed in macrophotography using how ink takes different forms.

Viviane Natalie captured public buildings by intertwining two pictures to make one picture. Her other project was about the Goan community.


Published in The Express Tribune, May 23rd, 2014.
COMMENTS (1)
Comments are moderated and generally will be posted if they are on-topic and not abusive.
For more information, please see our Comments FAQ