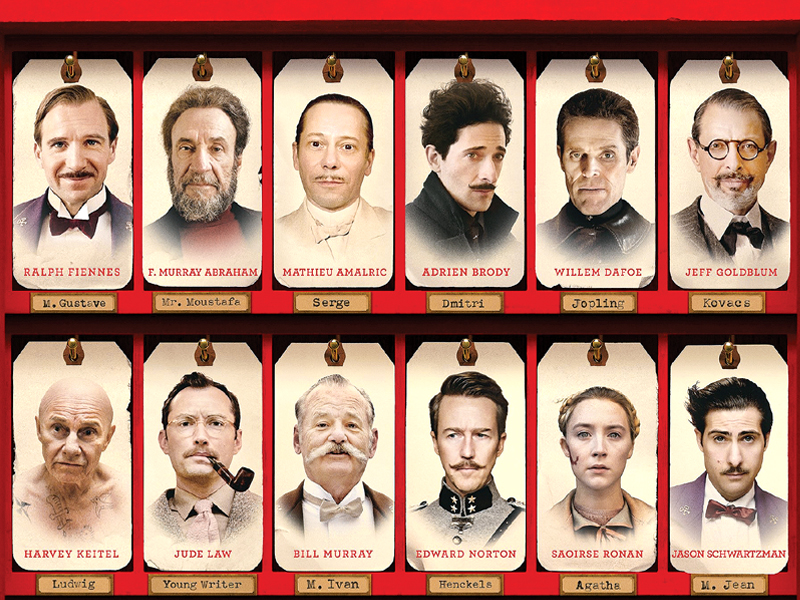 ---
Filmmaker Wes Anderson generates extreme reactions in his viewers. He is either a master like no other or overrated and boring. Though he has been above average for the last couple of years, every filmmaker is as good as his last film. One cannot hold issues with Anderson's complete body of work but the meaningless grandeur on display in his latest film, The Grand Budapest Hotel, will leave his fans puzzled and somewhat disappointed. 

The plot of the film unravels or rather meanders on from the get-go. A nameless author (Tom Wilkinson) reflects on his younger days and a particular trip to The Grand Budapest Hotel in a fictional Republic of Zebrowka in 1968. Here his younger self (Jude Law) runs into Zero Moustafa (F. Murray Abraham), the current owner of the Grand Budapest Hotel, who reveals why he didn't want to close the doors of the rundown hotel.




Moustafa reminisces about the hotel's glory days in the 1930s when he was just a lobby boy, known as Zero (Tony Revolori), at the hotel. He recalls being schooled by Gustave (Ralph Fiennes), the concierge and the man of the moment, on the ins and outs of the place. A series of events including a rendezvous with a wealthy Madam D, her death and an expensive gift, lead to Gustave  ending up in jail and Zero helping him break free along with some convicts.

The relationship between Zero and Gustave is at the heart of this film but it feels somewhat pretentious as Zero fawns over Gustave, the star of this aimless vehicle on the road to a candy factory. Meanwhile as the plot thickens, actors make flash-in-the-pan appearances. Tilda Swinton plays Madame D but is unrecognisable while Adrian Brody is underused as her amusingly evil son, Bill Murray. Owen Wilson appears and disappears while one tries to keep up with others such as William Dafoe, Edward Norton, Harvey Keitel and Jason Schwartzman as assorted characters.




In The Grand Budapest Hotel, Anderson delivers a stylistic piece of cinema but fails to evoke much feeling. Despite being an aesthetic treat, it feels tediously long at an hour and 40 minutes. Even though it piques your curiosity every now and then, the feeling does not last long and you go back to counting famous faces as they come and go on the screen.

Rating: 2 out of 5 stars

Maheen Sabeeh is a freelance writer.

Published in The Express Tribune, Sunday Magazine, May 25th, 2014.