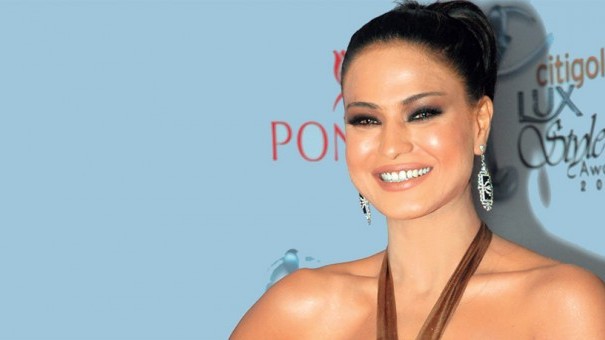 ---
KARACHI: Over the past few weeks, the country has been gripped by 'Shoania' madness and allegations by Ayesha Siddiqui.

But Veena Malik has forced us all to forget the ongoing celebrations in Hyderabad and focus on the brewing battle between her and cricketer Mohammad Asif.

During a press conference this week, Malik said Asif had threatened her and that she can provide facts to prove Asif's penchant for womanising and using drugs. She said she had supported Asif by paying his utility bills, financing the renovation of his house and buying him a car. She demanded that Asif's name be placed on the Exit Control List as the cricketer was planning to move to London.

While actors tend to become laughingstocks when they head to court - the Meera-Attiqur Rehman saga is just one example - Malik has managed to retain her media-savvy and her cool (for the most part) through this saga. She hasn't backed down, she has a lawyer and she isn't shying away from the media circus. We count down the number of ways Veena Malik has been a true rock star through the saga.

Good luck, Asif!

Asif announced his engagement to Sana Hilal on the same day that Malik announced that Asif had proposed to her but she said she wanted to wait for at least two years. However, Malik pulled it together and wished Asif and Hilal the best of luck and a very happy marriage.

She knows her mind

Malik did not back down from any statement she made. Despite Asif saying that he did not owe Malik any money and that she was not telling the truth, Malik did not change her stance and kept to her original story.

Time after time

On March 11 Malik said that she did not want to fight with her 'friend' and wanted to give him time to settle the issue before moving a court of law. "I haven't lodged an FIR against him yet and the deadline given to Asif ended on February 28. Still I am giving him some time," she said.

Shut up and bounce

"I do not have any issues with Mohammad Asif other than financial ones. He signed two cheques totalling Rs11, 300,000 on February 11 to pay back his debts. When both the cheques could not be claimed, I contacted him. He asked for a week to repay the sum. It has now been a month. He is not picking up my calls or replying to my text messages or emails [...] I have finally served him with a legal notice and if he remains silent on this matter, I will pursue the case further," Malik told Express.

Keep your cool!

On April 14, 2010 Malik held a press conference where despite being visibly upset, she remained defiant. She said a 'hero' does not indulge in drug abuse and does not take money and refuse to pay it back. Veena Malik may just be gunning for revenge - after all, hell hath no fury than a woman scorned - but she has emerged as the stronger, savvier person in this sordid story. Perhaps Asif - and all the other actors and cricketers who chose to air their dirty laundry in public - can learn a thing or two from Ms Malik.