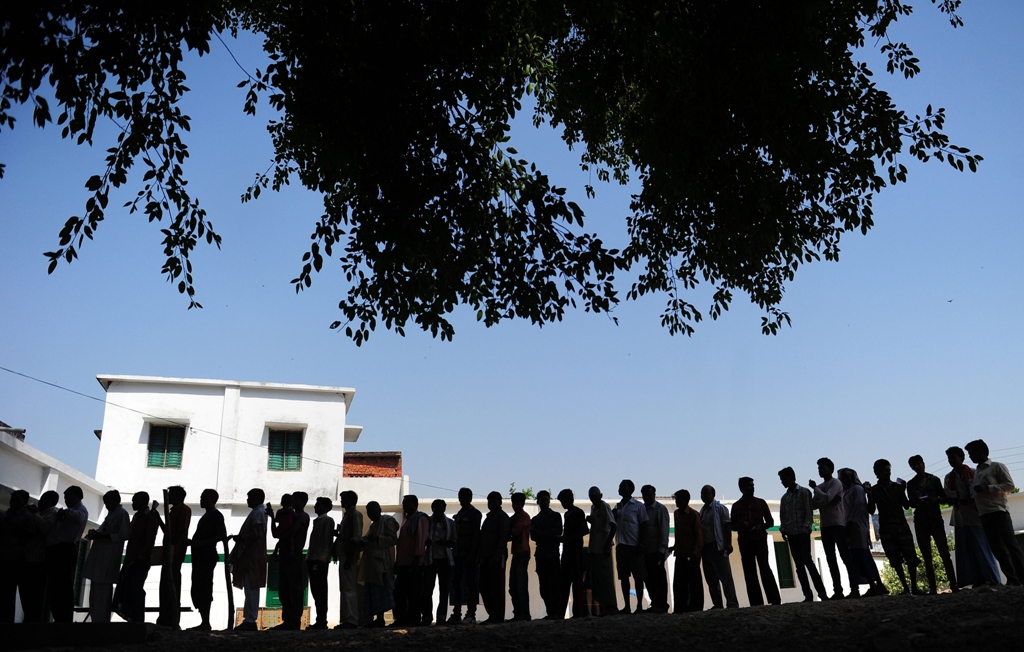 ---
NEW DELHI: A record 551 million voters cast their ballots in India's general election which also saw the highest ever turnout rate of 66.38%, organisers of the contest said Monday.

The number of voters shattered the previous record of 417 million set in India five years ago, Election Commission director general Akshay Rout told reporters.

Around 814 million people had been eligible to vote in the world's biggest election which wrapped up on Monday five weeks after the first phase of polling on April 7.

"This is the highest ever turnout in India's national election history. These numbers may still go up marginally because of postal ballots and other factors," director general of the Election Commission, Akshay Rout, told reporters.

The turnout rate of 66.38% beat the previous record of 64.01% set in 1984 and was a major jump from the last general election in 2009 when 58.19%of the electorate cast a ballot.
COMMENTS (2)
Comments are moderated and generally will be posted if they are on-topic and not abusive.
For more information, please see our Comments FAQ