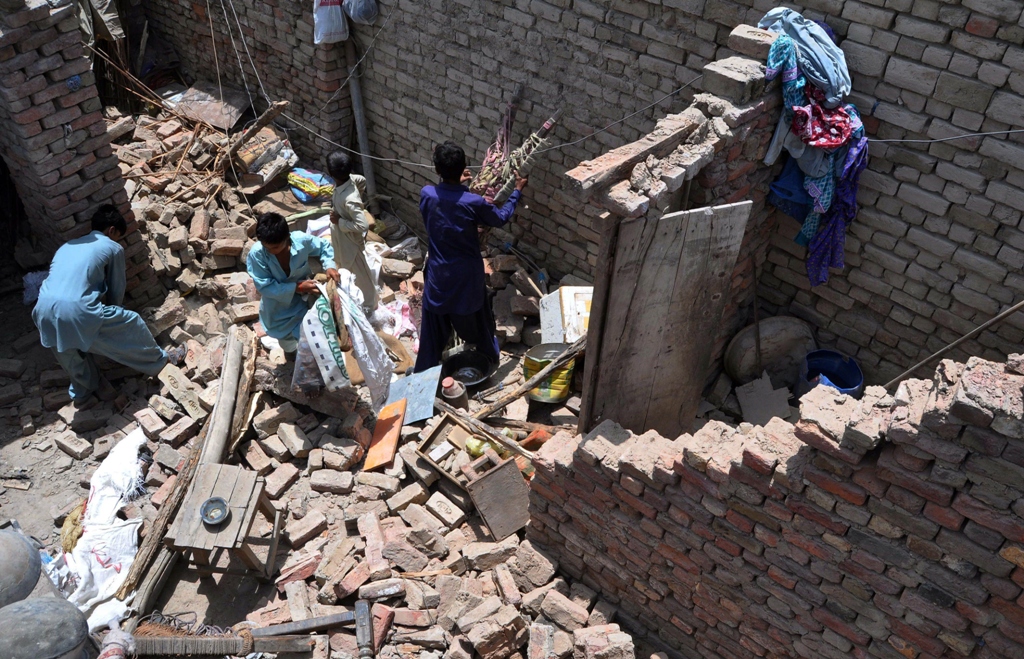 ---
Two earthquakes measuring 4.5 and 4.6 on the Richter scale rocked Nawabshah early on Friday morning, killing two people including a woman and injuring 50 others, Express News reported.

According to data from the US geological survey department, the first earthquake struck at around 3.50 am and measured 4.5 on the Richter scale. The quake's epicentre was eight kilometer south-south east of Daur in Sindh, around 16 kilometers from Nawabshah.

The depth of the earthquake was recorded at 14.7 kilometer.

The second earthquake, measuring 4.6 on the Richter scale, struck an hour later. Its epicentre was 12km south east of Daur, just 13km north of Nawabshah and 15.3km deep.

The earthquake was severe enough to cause the local populace to temporarily leave their homes.

Asif Arain, a Nawabshah resident, said: "The shaking woke us and we ran out of home reciting verses from the Holy Quran. Then we felt another jolt, that was even more terrifying. I felt sick."

Taj Colony neighbourhood in Nawabshah was the worst affected, resident Ghulam Mustafa told AFP. The roofs of many of the houses there had crumbled, he said, with electricity supplies to the area disrupted.

There was also a third minor earthquake measuring 4.3 on the Richter scale, AFP reported.

Emergency was declared at the city's hospitals and the local administration decided to close all schools and colleges. Around 100 houses in Nawabshah were damaged according to AFP. Work is under way to assess the extent of the damage caused by the quakes, which were also felt in several nearby small towns including Sakrand, Daur, Daulat Pur and Bandhi.
COMMENTS (5)
Comments are moderated and generally will be posted if they are on-topic and not abusive.
For more information, please see our Comments FAQ