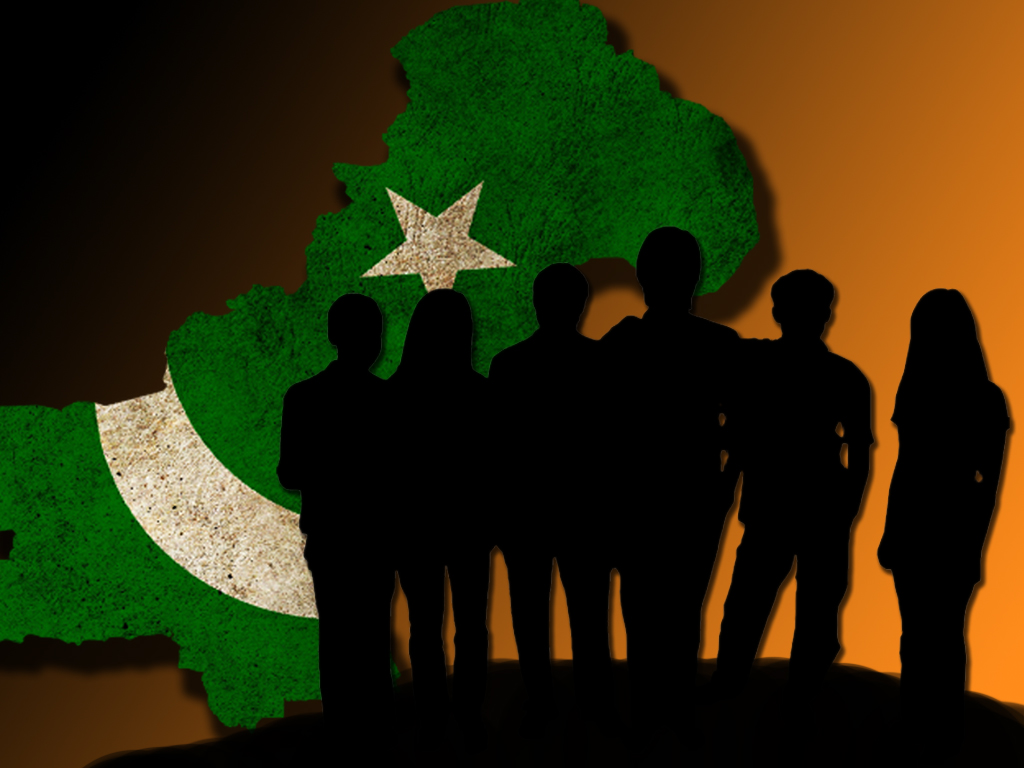 ---
LAHORE:



Poverty and defence of honour were ranked as top motivations for young people to commit acts of violence in Pakistan according to the third report in the Pakistan Next Generation Voices report series launched by The British Council Pakistan on Thursday. Political and religious beliefs and pressure from political or religious leaders are the least significant factors causing violence in the country.




The report, which cites over 50,000 casualties including around 18,000 civilians over the past decade caused by terrorism and conflict, claimed that for many young people violence is now a part of everyday life.

The report Next Generation: Insecure Lives, Untold Stories was launched on Thursday. Two earlier reports were published in 2009 and 2013. The report based its findings on research involving more than 5,200 young people between 18 and 29 years from across the country.

The report surveyed 1,500 people from the Punjab, 900 from Sindh, more than 760 each from Balochistan and Khyber Pakhtunkhwa, around 600 from the FATA and more than 380 each from Gilgit-Baltistan and Azad Jammu and Kashmir.  The report also recorded 1,800 stories of young people who have been affected by violence and conflict as victims, witnesses, participants and responders.

Victims and witnesses

Out of those surveyed, around 70 per cent claim to not have been traumatised, almost 7 per cent were affected by non-violent crime related events and 6 per cent were affected by minor traumatic events. 16 per cent said they or people close to them had been affected by major traumatic experiences.  Out of the 22 per cent who claimed to have experienced major or minor traumatic events, 42 per cent claimed they were the victims, 37 per cent said their family and friends had experienced the violence and 21 per cent said they witnessed violent incidents.

The report has collected 700 stories of aggressors and of aggressive behaviour by family and friends. The forms of aggression range from arguments, physical abuse, robberies, and kidnappings to rape, torture and murder. Of the young people surveyed, only 3 per cent said they had participated in violent acts.

The top reasons young people cited for engaging in violence ranged from wanting to escape poverty and defending family honour to unemployment, religious and political beliefs, boredom and revenge. The desire to escape poverty was the top motivator (42 per cent) of respondents who committed violence. Those who wished to defend their family's honour were 17 per cent. Almost 12 per cent of respondents claimed unemployment had motivated them to commit violence and seven per cent said their upbringing was the most important factor. Revenge motivated 6 per cent of respondents. Pressure from friends, political or religious leaders, political beliefs and religious beliefs motivated five per cent of the respondents. Boredom, according to the report, was cited as the motivator for 8 per cent of youth.

Perception of institutions

The report recordes a low level of trust in political parties, national and provincial governments, police and the judiciary. Of the youth surveyed, 71 per cent had an unfavourable perception of the national government, 69 per cent of political parties, 54 per cent of police, 50 per cent of provincial government and 17 per cent of the judiciary. Around 60 per cent of the youth surveyed said they viewed the judiciary favourably.

The distrust in formal institutions combined with what the report termed 'heavy reliance' on family and community, made for a strong preference for conflict resolution through family or community. Only 13 per cent of young people said they would expect to be helped by police or the courts.

Recommendations

The report recommends that a commission be formed for survivors and victims. A day of remembrance would help give a voice to those affected by violence and conflict, the report suggested. A mechanism to address survivors' mental health needs and to address the behaviour of perpetrators of violence should also be created. The report proposes a broad coalition that overcomes political divides in order to counter violence.

Published in The Express Tribune, May 9th, 2014.