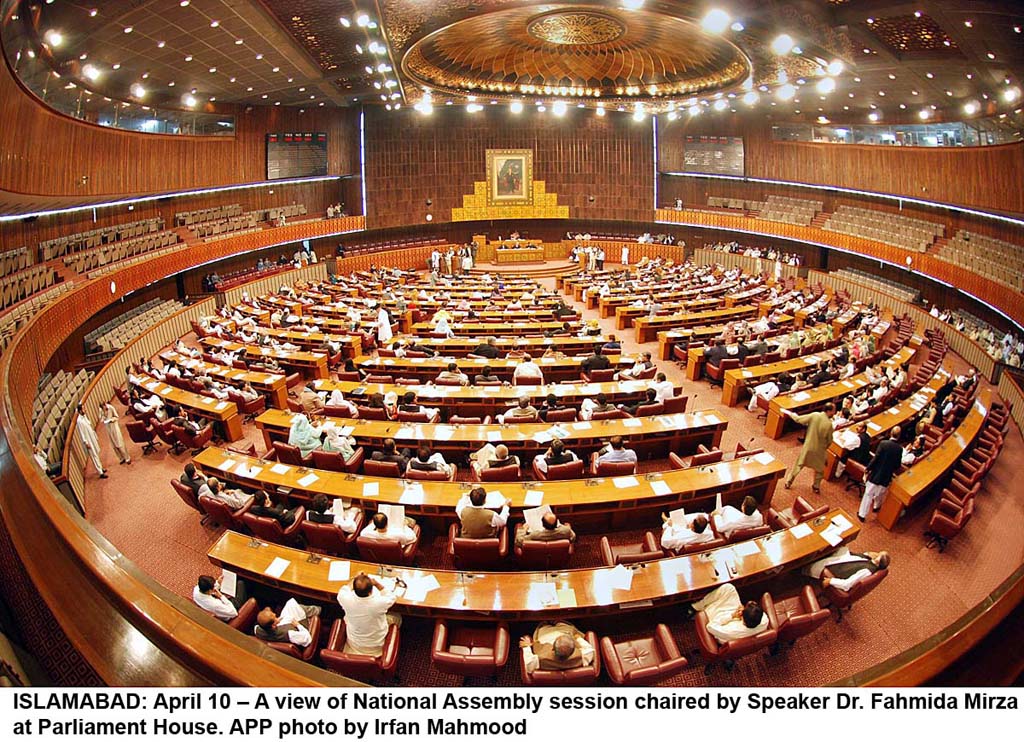 ---
ISLAMABAD: In an odd protest, an MNA from Jamiat Ulema-e-Islam Fazl (JUI-F) on Wednesday gave the call for prayers and began praying on the floor of the National Assembly while the session was under way after his request for a delayed prayer break was declined.

The routine break had been cancelled because Pakistan Tehreek-e-Insaf (PTI) leader Javed Hashmi's speech had been underway. JUI-F's Maulana Ameer Zaman had asked the deputy speaker to announce the prayer break after Hashmi finished his speech, but the request was turned down.

The PTI leader began his address before Zuhr prayers (1pm). He stopped briefly to listen to the azaan and resumed when it was over.

Hashmi finished his speech 20 minutes later, after which the JUI-F MNA made his request. The deputy speaker turned it down saying the time for the break had lapsed.

At this, Zaman, stood up on his desk and gave the call for prayer. He then stood before the speaker's rostrum, and offered prayers on the floor of the house alongside Jamshed Dasti and Jamaat-e-Islami's Sher Akbar Khan.

Published in The Express Tribune, May 8th, 2014.
COMMENTS
Comments are moderated and generally will be posted if they are on-topic and not abusive.
For more information, please see our Comments FAQ