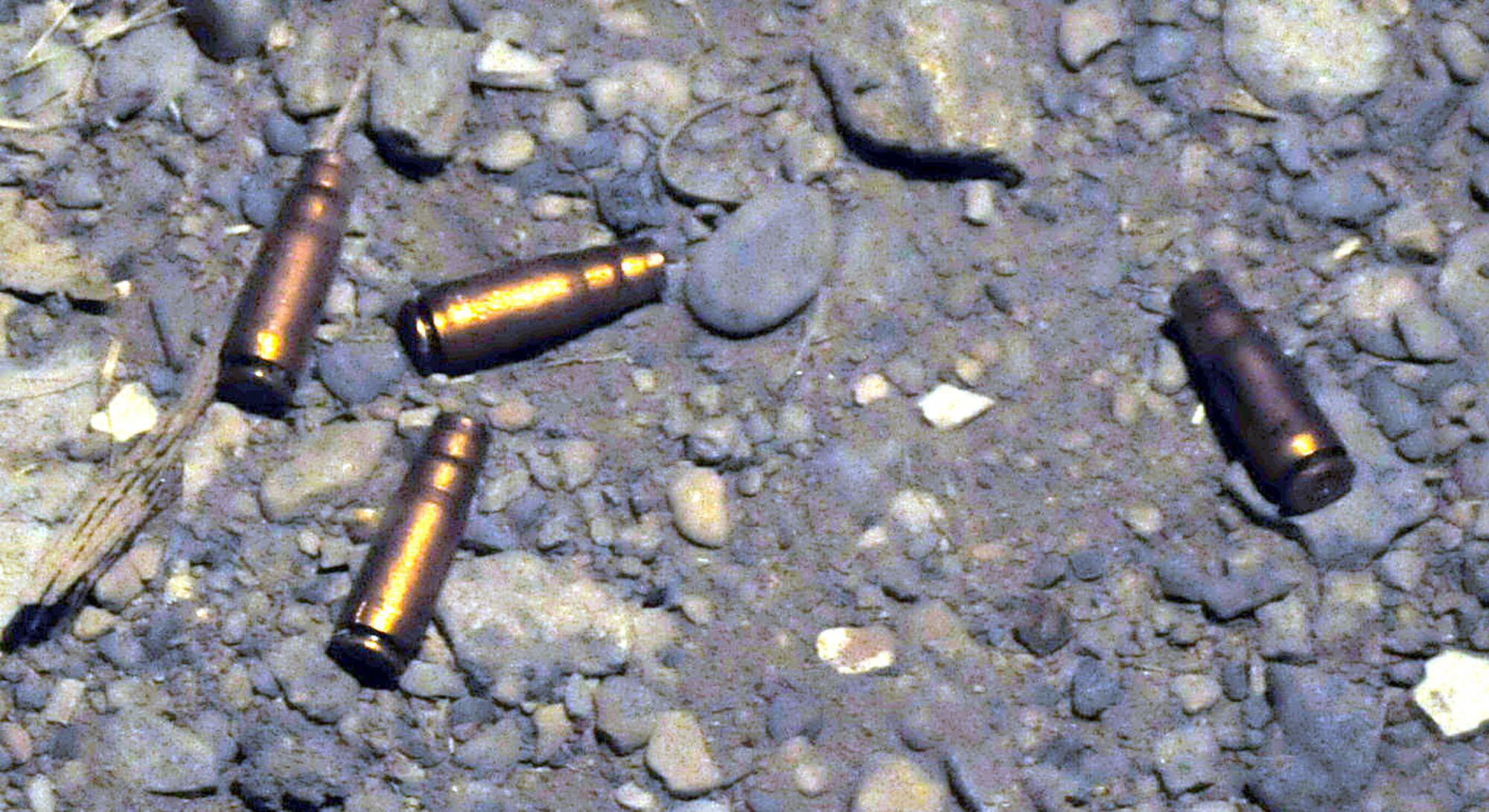 ---
MUZAFFARABAD: At least three policemen were injured in a village in Keerikot Hajeera some 160 kilometres from here during a raid to arrest a proclaimed offender.

According to the police, a three-member police party from Hajeera Police Station led by Head Constable Mirza Mushtaq Baig was en route to Keerikot Hajeera village to arrest proclaimed offender Muhammad Hafeez, but when they raided Hafeez's house, he managed to escape from the scene.

The police party followed and nabbed Hafeez in nearby fields, but villagers — men, women and children — started pelting them with stones and thrashing the cops to help Hafeez break free.

Hafeez then opened fire with pistol and shot head constable Baig thrice. At some point, villagers also released dogs which bit the cops.

The critically-injured head constable was shifted to Sheikh Khalifa Bin Zayad Al Nahyan Hospital, Rawalakot where doctors confirmed he was out-of-danger. Constables Muhammad Sajjad and Muhammad Imran were shifted to Tehsil Headquarters Hospital Hajeera, where they are being treated for multiple injuries. Doctors confirmed that both men are in stable condition.

Rawalakot Senior Superintendent of Police (SSP) Sardar Ilyas rushed  to the spot and told the police to launch the crackdown to arrest Hafeez, who is allegedly hiding out in the nearby forest.

Published in The Express Tribune, May 7th, 2014.
COMMENTS
Comments are moderated and generally will be posted if they are on-topic and not abusive.
For more information, please see our Comments FAQ