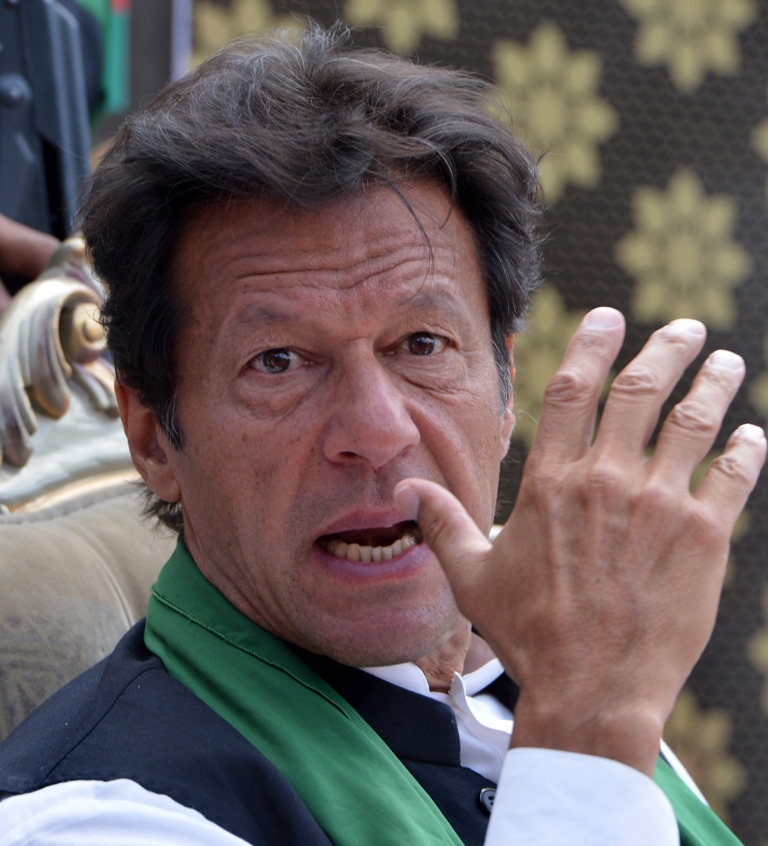 ---
LAHORE: Jamaat-e-Islami ameer Sirajul Haq accepted Pakistan Tehreek-e-Insaf (PTI) Chairperson Imran Khan's invitation to take part in a new protest movement against the rigging in the May 11, 2013 general elections which will be launched from May 11, Express News reported on Saturday.

The invitation was accepted over a telephone conversation and Haq stated that not only the leaders of the party but also workers from Lahore, Karachi, Islamabad, Khyber-Pakhtunkhwa as well as Federally Administered Tribal Areas will take part in the protests.

Imran had vowed on April 25 to start protests against what he claimed was widespread rigging in the 2013 general elections from May 11, a year after the watershed polls that saw his party rise to power in Khyber-Pakhtunkhwa and become the third largest party by seats in the national assembly.

Addressing a rally in Islamabad on April 29 to mark PTI's 18 years, Imran had announced the party's decision to begin a fresh round of protests for a free and fair election commission.

Reiterating his claim that the May 2013 general elections were massively rigged, the PTI chief had demanded a probe into the shady role of former chief justice, returning officers and a media group.

Imran had said a massive protest movement will be launched from May 11, adding that during the one year, no major complaint against the election rigging was addressed by the election tribunals.
COMMENTS (56)
Comments are moderated and generally will be posted if they are on-topic and not abusive.
For more information, please see our Comments FAQ