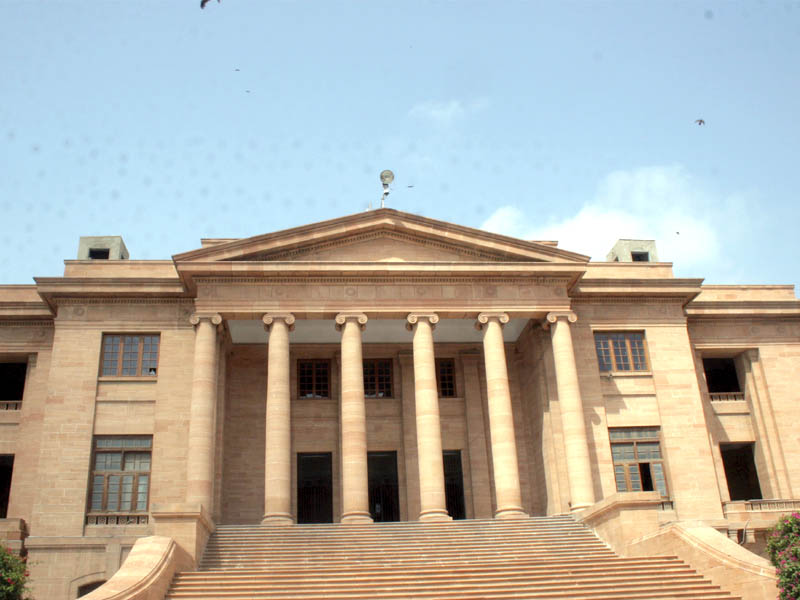 ---
KARACHI: The Sindh High Court directed, on Friday, the Ministry of Information Technology (IT) and Telecommunication and the Pakistan Telecomm-unication Authority (PTA) to act in accordance with the provisions of the national telecommunication act, relating to internet freedom.

Headed by the Chief Justice, Maqbool Baqar, the two-judge bench passed the direction while hearing a constitutional petition against 'increasing state censorship' and the curbs on internet freedom in the country. A group of seven citizens, which includes civil campaigners, activists, bloggers and a politician, had gone to the court against the allegedly unchecked increase in internet censorship.

The petitioners — Ayesha Tammy Haq, Nazim F Haji, Naeem Sadiq, Dr Awab Alvi, Sana Saleem, Noman Quadri and Faisal Kapadia — had named the IT ministry and the PTA as respondents.

They submitted that internet regulation and censorship is a phenomenon that has become increasingly arbitrary and is being used with mala fide intentions. The 'oppressive' manner in which online content is being locked, restricted or censored by the respondents without recourse to the law was questioned by the petitioners.

They maintained that they had campaigned for the restoration of the judiciary by holding protests and candle light vigils, organised through online blogs, after the imposition of the state of emergency by the army dictator on November 3, 2007.

The petitioners gave examples of various blogs and opinion and video-sharing websites that have been banned, such as YouTube, on which material and footages exposing corruption as well as violations of human rights by state institutions were brought to the limelight.

They cautioned that such precedence is a threat to a free and democratic society and should therefore be addressed immediately.

In their petition, the free speech and internet freedom campaigners disclosed that they have come to know that the respondents are intending to develop and deploy a URL at the national level in order to block websites, web pages and other online forums.

The petitioners argued that such restrictions and censorship is in violation of Section 6 of the PTA Act 1996, which requires the authorities to issue prior notice and to provide an opportunity of hearing before restricting or banning any website. However, they added that the relevant authorities continue to violate the law.

Such actions are also in violation of Article 4, 9, 10-A, 18, 19, 19-A, 20 and 25 of the Constitution, they claimed. 

Published in The Express Tribune, May 3rd, 2014.