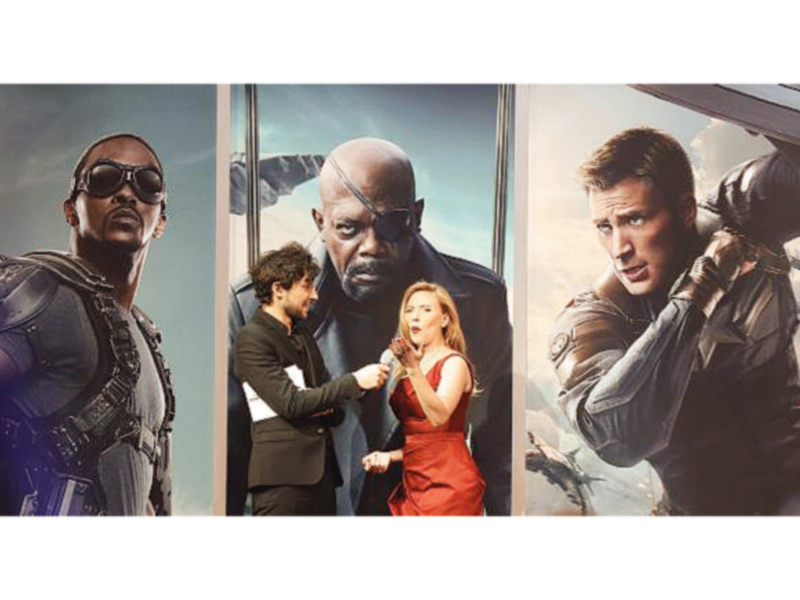 ---
LOS ANGELES: Unlike last year, when every summer weekend seemed to bring one or more mega-budget films, this year studios have spread out their most expensive entries for the warm weather months that traditionally make up roughly 40 percent of annual ticket sales.

Six films released since March 7 have passed or are nearing $100 million in US and Canadian ticket sales. Walt Disney Co's Captain America: The Winter Soldier has collected $225 million so far. Divergent from Lions Gate Entertainment Corp has earned $139 million, and Fox's Rio 2 has grossed $96 million.

In the same period last year, only three releases had reached that mark. This year's early start to summer has pushed the 2014 box office to $3.1 billion, a 9.4 percent hike from last year.

"I'd rather have us in April with relatively no competition than in July with a huge movie ahead of us and a huge movie behind us," Alan Horn, chairman of Walt Disney Studios, said of the release strategy for Captain America: The Winter Soldier.

Captain America: The Winter Soldier set an April record when its opening weekend sales hit $95 million. With no other big-screen superheroes to battle, the Marvel Studios sequel topped domestic box office charts for three straight weeks, a feat that's hard to accomplish in the busy summer.

Hollywood concentrates its biggest films in the summer because teens and college students are out of school and families take vacations, freeing up time for movie-going and increasing ticket sales during weekdays.

The migration of blockbuster wannabes to March and April comes two decades after Hollywood began scheduling its summer box office contenders in May. The 1996 film Twister opened with $41 million, and these days the first weekend in May ranks among the biggest of the year.

The spring hits have steered clear of this year's summer pileup, which begins on Friday with the domestic debut of Sony's hugely anticipated The Amazing Spider-Man 2.

Godzilla, from Time Warner Inc's Warner Bros. and Legendary Pictures, roars into theatres on May 16, followed by Fox's X-Men: Days of Future Past on May 23 and Paramount's Transformers: Age of Extinction on June 27.

Theatre owners, who have long advocated spacing out the films to keep seats filled throughout the year, are the biggest fans of the move. "We could sell even more tickets if they spread out more evenly throughout the year," said John Fithian, president of the National Association of Theatre Owners. 

Published in The Express Tribune, April 29th, 2014.

Like Life & Style on Facebook, follow @ETLifeandStyle on Twitter for the latest in fashion, gossip and entertainment.