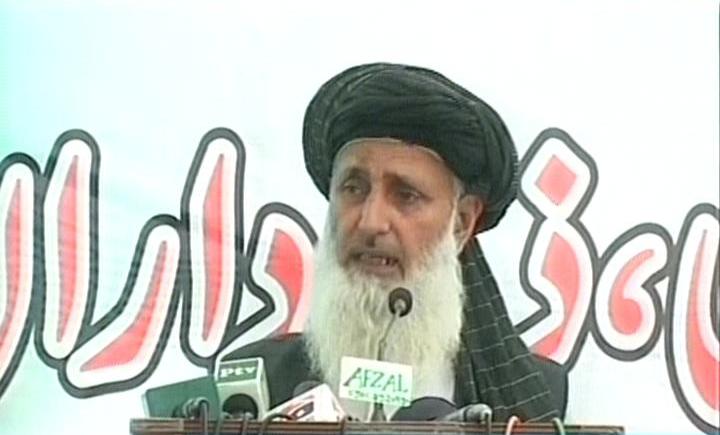 ---
PESHAWAR: If the government enforced Sharia law in accordance with the Constitution, the Tehreek-e-Taliban Pakistan (TTP) would abide by the Constitution, claimed Jamaat-e-Islami's (JI) Professor Ibrahim on Sunday.

Ibrahim, who is a member of the Taliban peace talks committee, refuted the view that one cannot negotiate with a group that does not recognise the constitution. He gave the example of former prime minister Zulfikar Ali Bhutto, saying that he had violated the constitution by not holding elections within the given time-frame.

Addressing a gathering at the JI office in Peshawar, the provincial chief of the party said that Pakistan is paying a price for being involved in another country's war and former president General (retd) Pervez Musharraf is to be blamed for that.

He added that peace talks were the only way forward, adding that Jamaat-e-Islami (JI) was not the only party insisting on talks with the TTP.
COMMENTS (53)
Comments are moderated and generally will be posted if they are on-topic and not abusive.
For more information, please see our Comments FAQ