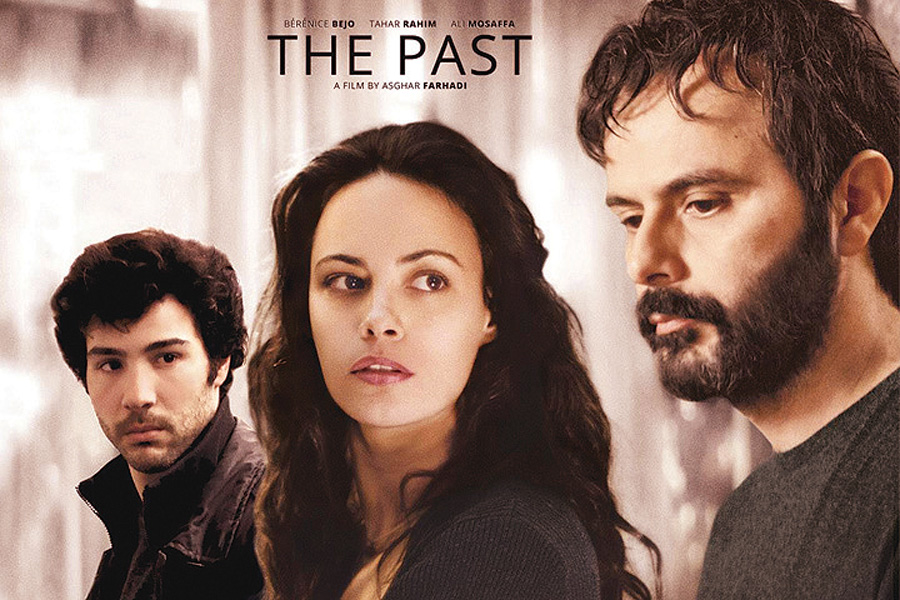 ---
Iranian director Asghar Farhadi has followed up on his 2011 Academy award winner A Separation with another solid domestic drama The Past. Although in the long run it won't be known as Farhadi's best, it's a special picture nonetheless.

Working outside of Iran for the first time and that too in the French language, Farhadi must have been out of his comfort zone. Yet any initial anxiety must have remained inchoate, for the film boasts a taut screenplay and a masterful direction to complement it.

Ahmad (Ali Mosaffa) returns to France from Iran in order to finalise the divorce with his wife Marie (Bérénice Bejo). She is currently dating Samir (Tahar Rahim), an Arab man whose own wife is in a coma. If this is already too complex a narrative, their children Lucie and Léa (Marie's but not Ahmad's biological daughters), and Samir's son Fouad complicate the plot even further. To say that their house is a powder keg would be an understatement.

In its essence, The Past is a film about communication, or the lack of it. Farhadi pulls all the stops to convey this theme but in some scenes it feels over-indulgent. Many a time, for example, the dialogue isn't audible when two characters are separated by glass windows. At another crucial plot juncture, the usage of email seems to create evil. Does technology create more rifts than solving them? Farhadi might be onto something.

The cinematography of the movie by Mahmoud Kalari is effective but it doesn't depict the France we see in Midnight in Paris or Amelié. This is a grittier look at Paris, reflecting the characters' inner turmoil. Farhadi manages to draw out terrific performances from his entire cast, especially Bejo, who won an award for this performance at the prestigious Cannes Film Festival. The child actors deserve a special mention, particularly Elyas Aguis as Fouad. The children in this story are depicted as mature individuals, and this is perhaps intentional given how grown-ups regress to behaving like immature adolescents.

Unfortunately, in terms of narration, all threads do not add up. For example, we know too little of Ahmad's character. His clean character is amiss amidst the besmirched lives of Marie and Samir. In the latter's case, the stains are literal, since Samir works as a dry-cleaner. The Past is without a doubt a layered movie, giving much room for interpretation.

When it comes to director Asghar Farhadi, there are two inevitabilities. First, his movies should be available on a wider scale just like any other Hollywood director since the Iranian filmmaker has made six feature films since 2003 and every single one of them has been a gem. Second, he should pen works well-suited for the theatre. Farhadi is, after all, a graduate of The University of Tehran's School of Dramatic Arts and his aesthetics on screen would perhaps be equally well suited to the stage. What The Past does achieve though, is keeping Farhadi's reputation as a major world cinema director intact, whose next work is highly anticipated.

Rating: 3/5

Schayan Riaz is a writer based in Germany. He tweets @schayanriaz

Published in The Express Tribune, Sunday Magazine, April 27th, 2014.