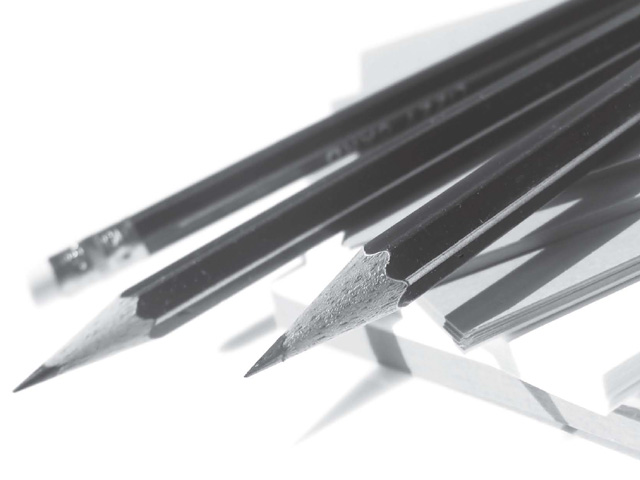 ---
LAHORE:



"The real issue is not just plain enrolment...it's the quality of education. Once enrolled in schools, what happens to the children? What do they learn there?"




These questions were raised by Tahir Andarabi, co-founder of the Centre for Economic Research Pakistan.

He was addressing the opening session of a conference on harnessing the potential of low-fee private schools, at the Lahore University of Management Sciences (LUMS) on Tuesday. The conference was organised by the United States Agency for International Development (USAID).

Addressing the conference through a video link, Professor Andarabi said with over 70,000 private schools, the private education sector in the country was rapidly growing. A vast majority of these were low-fee private schools, he said. "The question here is how low is 'low'?"

Professor Andarabi said the median fees of these low-fee private schools, according to a study conducted by the Learning and Educational Achievements in Punjab Schools in Faisalabad, Attock and Rahim Yar Khan, stands at Rs200 per month. "These guys are a mystery! How much profit can these schools make at Rs200-300 fees per month?" he exclaimed.

There are as many as 4,000 network schools in the country, he said. But they have limited outreach.

On the subject of quality of education at these schools, he said, there was no one definition of the term in Pakistan. "We have been playing with the idea for a long time but haven't reached anywhere," he said. Professor Andarabi said around the world, quality education was linked to not just cognitive skills of a child but also to non-cognitive skills. He said the lack of updated information on the population had made it difficult for policy makers to formulate strategies to address systemic weaknesses.

He said schooling decisions were now based on choices with even poor people willing to pay to provide their children quality education.

Taking Professor Andrabi's argument forward, education economist and associate professor at LUMS Dr Faisal Bari said previously there was an impression that with the inclusion of private schools in the education sector, the issues of access and quality of education could be resolved.

"While results have been better in terms of access, quality has been lagging behind…because of the low fee they charge, these schools fail to invest in their resources to improve their quality." But experience has shown that even if access to services and finances were provided, quality was not a natural outcome, he said. Most of the investment, he said, went into infrastructure as opposed to teacher training.

Dean of the Suleman Dawood School of Business at LUMS, Dr Arif Nazir Butt, said while low-fee private schools were often left out of the narrative weaved for the education sector, it was necessary to understand their significance. He said with low-fee came limited resources and an even less ability to invest, but these schools needed a voice. "We talk a lot about regulating these schools. What we should be talking about is how to facilitate them. These schools need a voice."

Access to education is something that has long been worked upon in Pakistan, said senior education adviser at USAID Pakistan, Muhammad Tariq Khan. But there was a lot of room for improvement in terms of quality. "Children are progressing but they really can't learn much," he said.

Sami Mustafa, chairman of Bookgroup – a non-profit educational research organisation, said there was a strong sense of insecurity among low-fee private schools. He said there was a need to educate owners of these schools on the need to invest in order to not just improve quality and retain newly enrolled children but also on how to survive and grow.

Speaking about the Lodhran Schools Reforms Initiative, a project of the Punjab government, Tareen Education Foundation and the Bookgroup, he said the aim was to introduce administrative and academic policies that would scale the level of 85 government schools involved in the project. He said this involved initiatives like introducing extracurricular activities and translating textbooks to Seraiki...the reforms have helped improve enrolment in these schools.

American School of International Academics Director Ayesha Hamid said low-fee private schools needed to maintain standards of quality through teacher training, investment and technical development.

Maria Leznicki, vice president of Bridge International Academies which claims to be the world's largest chain of low-fee early childhood and primary schools, said children and their parents were customers. "Private schools are...answerable to their customers."

The Educators Project Director Ali Raza agreed on using the term customers for students and parents. "There are certain obligations towards parents and students... in order to understand them we need to use the terms to help us deliver," he said. With Pakistan's society divided along the lines of the "haves and have-nots", it was necessary to focus on provision of education, he said.

Published in The Express Tribune, April 23rd, 2014.
COMMENTS
Comments are moderated and generally will be posted if they are on-topic and not abusive.
For more information, please see our Comments FAQ