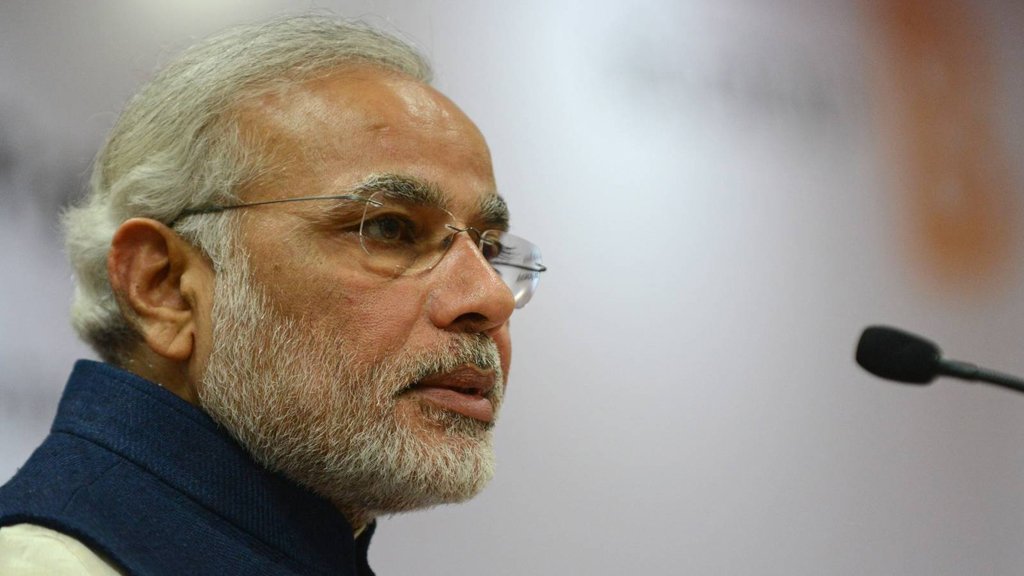 ---
A couple of statements by right-wing Hindu leaders maybe a harbinger for what a Narendra Modi-led government may look like. First, Giriraj Singh, a BJP candidate from Bihar, stated at a campaign rally that those opposed to Modi… have a place in Pakistan, not India, darkly alluding to Muslim voters. Despite the controversy his statements have stirred, Singh has refused to apologise or even soften his words. Then, Pravin Togadia, president of the Vishwa Hindu Parishad, the BJP's sister organisation, was caught on camera addressing a rally about how to prevent Muslims from buying property in Hindu areas. It didn't help that he made these statements at a rally calling for the eviction of a Muslim man outside his house in Modi's home state of Gujarat.

In both cases, the BJP's response has been half-hearted at best. A tweet from a senior BJP leader called Singh's statements 'irresponsible'; Modi used the same adjective for Togadia in a separate tweet without referring to him directly. If Modi wants to allay the fears of minorities, especially Muslims, he would have to do better than that. And therein, perhaps, lies the problem: Modi has made absolutely no effort to distance himself from his communal past. He has compared the thousand Muslims killed in the 2002 Gujarat riots to a puppy being run over by car; he has refused to apologise for the carnage that took place under his watch as chief minister.

Since its independence, India has prided itself on the secular character of its people and constitution, despite numerous nationalist movements, communal riots and ethnic tensions. But now, with candidates and right-wing Hindu leaders talking of forcible evictions and no room for dissidence, this secular character is increasingly giving way to fascism. India's moniker of 'the world's largest democracy' will mean little if its Hindu majority targets its Muslim minority, which, worryingly, looks likely to take place under state sanction. Never have India's secular credentials come under so much threat as they are now.

Published in The Express Tribune, April 23rd, 2014.

Like Opinion & Editorial on Facebook, follow @ETOpEd on Twitter to receive all updates on all our daily pieces.
COMMENTS (10)
Comments are moderated and generally will be posted if they are on-topic and not abusive.
For more information, please see our Comments FAQ