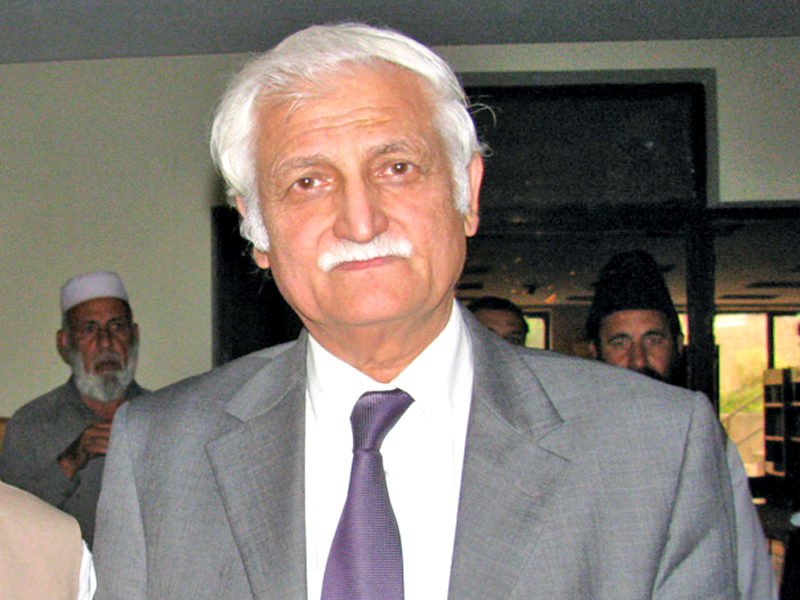 ---
ISLAMABAD:



The Senate functional committee on human rights passed a resolution on Monday recommending that the ban on YouTube be lifted as Pakistan is the only Muslim country where this facility is denied to the public.




The popular video-sharing website was blocked by the Pakistan government on September 17, 2012 following the upload of a blasphemous video clip that sparked countrywide protests.

Headed by ANP Senator Afrasiab Khattak, the committee accepted a resolution which was tabled by Senator Mushahid Hussain Sayed who stated that Pakistan's ban on YouTube is unjustified as the site is not blocked in any part of the Muslim world, including Saudi Arabia and the United Arab Emirates.




The committee chairperson said the head of Pakistan Telecommunication Authority (PTA) believes the ban is not useful because people can still access the sacrilegious material. The committee will hold a special hearing over the YouTube ban on May 5.

The committee also passed a resolution condemning the incident of cannibalism that was recently reported in Bhakkar, Punjab, and recommended enactment of strict legislation for such crimes.

Protest over enforcement of PPO

The committee expressed dismay over the enforcement of the Pakistan Protection Ordinance (PPO) in Sindh and Punjab. "Despite being rejected by all opposition parties and human right groups, the controversial ordinance has been enforced in all provinces," said Senator Afrasiab.

PPP Senator Farhatullah Babar said the PPO permits the security forces to carry out extrajudicial killings. "The PPO authorises extrajudicial killings and enforced disappearances without citing any reasons," he added.

MQM Senator Nasreen Jalil claimed that 45 workers of her party have been missing and 20 allegedly killed by security forces in detention. "The human rights committee should intervene to save lives of the missing political workers," she added.

Sindh special home secretary and additional home secretary told the committee that the PPO is enforced in the province and many cases have also been registered under this ordinance.

Earlier, the house condemned the attempted murder on journalists including Express TV anchor Raza Rumi and asked the government to take immediate steps to provide security to journalists.

The committee lamented that due to the threats to his life, Rumi left the country, which shows the failure of the state to provide protection to its citizens.

Published in The Express Tribune, April 22nd, 2014.