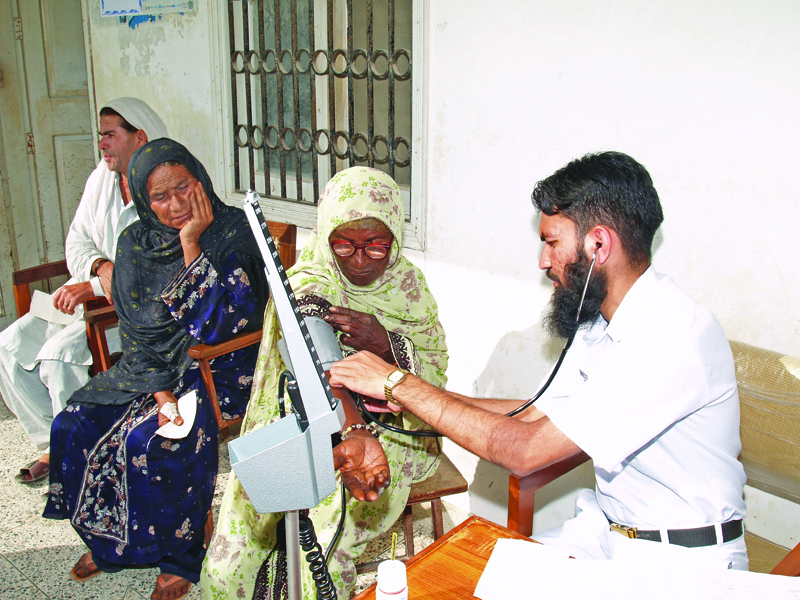 ---
ISLAMABAD/ KARACHI: With its plan to have three fully functional bases in the near future, the Pakistan Navy (PN) will soon be faced with the challenging task of guarding the proposed 350 nautical miles of extended maritime limits of the country through out the 970-kilometer long coastal line.

PN has already set up a naval base at Ormara – some 300 kilometers away from Karachi – while it plans to establish another fully equipped base at Gwadar on the Makran Coastal Line.

PN, in a recently organised visit for media persons, shared some details of its operational capabilities as well as the humanitarian work it is doing in the coastal areas.

This visit comes as a follow up to a similar trip PN organised last month for the Senate Standing Committee on Defence.

Pakistan has already approached the United Nations to extend the outer limits of the Continental Shelf of Pakistan in accordance with UN Convention on the Law of the Sea.

Submitted before the UN Commission on the Limits of the Continental Shelf, few years back, Pakistan wants to extend its outer maritime limits from the current 200 nautical miles (NM) outward from territorial sea baseline to 350NM.

Jinnah Naval Base, Ormara

Reserved solely for military purposes, Jinnah Naval Base has been set up at a coastal town of Ormara.

The first Naval Ship berthed in 1998 and now Ormara base is not only fully functional but is also a major secondary base for PN after Karachi.

According to Commander Attique ur Rehman, senior staff officer to Commander Coast, under the country's strategic plans Ormara will become the hub for future activities of PN.

It will not only shift focus from Karachi, but provide 6 to 8 hours response time to PN in case of any adversity – mainly from India which has very ambitious plans and hopes to transform into a blue-water navy by the next 10 to 15 years.

Pakistan Navy is the smallest among the three forces of the country – it is allocated only 10 per cent of human and financial resources from the defence budget.

Compared to the Indian Navy, which is allocated approximately 19 per cent of the total Indian budget of US $40 billion, PN has fewer resources.

However, the PN officials claim that their force is fully equipped to face any adversity, especially now that Pakistan has attained self-reliance and its focus has shifted from cooperation with Western countries to China.

Ideal location

Commander Coast Rear Admiral also described to journalists the strategic advantage of having Ormara as a future base for PN.

With a mountain on its southern edge, Ormara proves to be an excellent location for a base. The mountain provides a natural cover to the naval installations and acts as a natural shield against potential missile attacks, he explained.

Rear Admiral Syed Arifullah Hussaini also pointed out that the industrial waste in Karachi's waters was damaging the Navy's assets and was reducing the life of the ships.

"The coast has also become a hub of commercial activity, making it difficult for the Navy to perform its tasks," Rear Admiral Hussaini added.

Welfare projects

The admiral also provided details of the welfare projects PN has undertaken in the coastal areas, including the Bahria Model School and Cadet College Ormara.

The PN Hospital in Ormara is the biggest health facility in the entire coastal belt and there is also a vocational training centre for women in the town. The media team later visited these facilities amid tight security measures.

Hussaini also claimed that law and order in the entire coastal belt is better than other parts of the restive province of Balochistan.

"I can assure you that entire coastal belt is more safe than Karachi," he added.

He also said his force was also trying to serve as a bridge between the business community of Karachi and the local fishermen and arranging their visits to the area.

"I think if we do not become meaningful for people, all our efforts will be futile," said Hussaini.

Jewani and Gwadar

On the second day of the visit on April 15, the media team was taken to Jewani and Gwadar where local commanders gave them briefings about the area and PN's work.

Jewani, with a population of around 100,000 people and approximately 90km away from Gwadar Port City, serves as a main surveillance point for PN to keep an eye on all the maritime traffic in the Arabian Sea.

Commander West (COMWEST) Commodore Naghman Chaudhry, in-charge of the Jewani post, revealed that due to the proximity of the area with Iran, many inhabitants of the area within 70km from Iranian borders are duel nationals and can freely visit Iran on a mere permit from the deputy commissioner.

According to naval officials, a special zone is reserved for PN for its operations but it will become operational once port activity starts in Gwadar.

Gwadar port will have a total of 26-28 jetties once it is fully developed.

Hardware shift 

PN is in the gradual process of phasing out its old fleet of Type-21 warships-6, which were first inducted in the 1990s. Purchased from the British royal Navy, one of these ships, PNS Badar, has already been decommissioned while the rest will be gradually phased out by 2020, informed Commodore Faisal Abbasi.

Abbasi, who is currently serving as captain of PN's warship Khaibar, told reporters on-board his ship that misconceptions about Chinese technology are misplaced.

He said Pakistan is still negotiating with the United States for OHP Class ships and the country is fully capable of installing weaponry on all kinds of war ships. PNS-Alamgir is one such warship and Pakistan is negotiating with US to get more.

According to Director Public Relations (DPR) Commander Zakir Khan, Pakistan has now ingeniously built fourth of the F-22P type ship. He said first two of these ships were manufactured in China while 50 per cent of the third one was built in Pakistan.

Pakistan is also building its fleet of tankers and the biggest one will be ready within three to four years in the Karachi shipyard.

Similarly, PN officials said the Pakistan is also constructing missile boats.

Pakistan Navy Dockyard

According to the report compiled by the Senate's Standing Committee, which is yet to be presented before the House, Pakistan Navy Dockyard covers 73 acres. It has a total of 90 work centres, one graving dock, four floating docks and one marine railway.

It provides home port facilities for Pakistan Navy ships, submarines and other support crafts.

Ship rebuilding capacity

The PN has rebuild two major warships, three fast attack crafts and two auxiliary vessels. More than 20 planned maintenance programs are included each year, which includes docking for ships and other crafts.

Submarine rebuilding capacity

So far, PN has rebuilt two submarines and ten maintenance programmes have been scheduled per year, including docking for submarines during their operational cycle.

Indian Navy

The report of the committee further mentions that by 2022, the Indian Navy will have about 50 major warships including three aircraft carriers, five nuclear submarines, 22 conventional submarines and a number of capable Long Range Maritime Patrol aircraft.

India has already acquired a nuclear attack submarine (Akula-II) from Russia in April, 2012 and the second nuclear submarine of the same class will be inducted soon.

Moreover, sea trails of its indigenous nuclear submarines are also in progress.

Induction of nuclear submarines in Indian Navy fleet is a cause of serious concern not only for Pakistan but for all the regional states, claimed the document.

(With additional input from Ema Anis)

A shorter version of this story was earlier published in The Express Tribune, April 21st, 2014. 
COMMENTS
Comments are moderated and generally will be posted if they are on-topic and not abusive.
For more information, please see our Comments FAQ