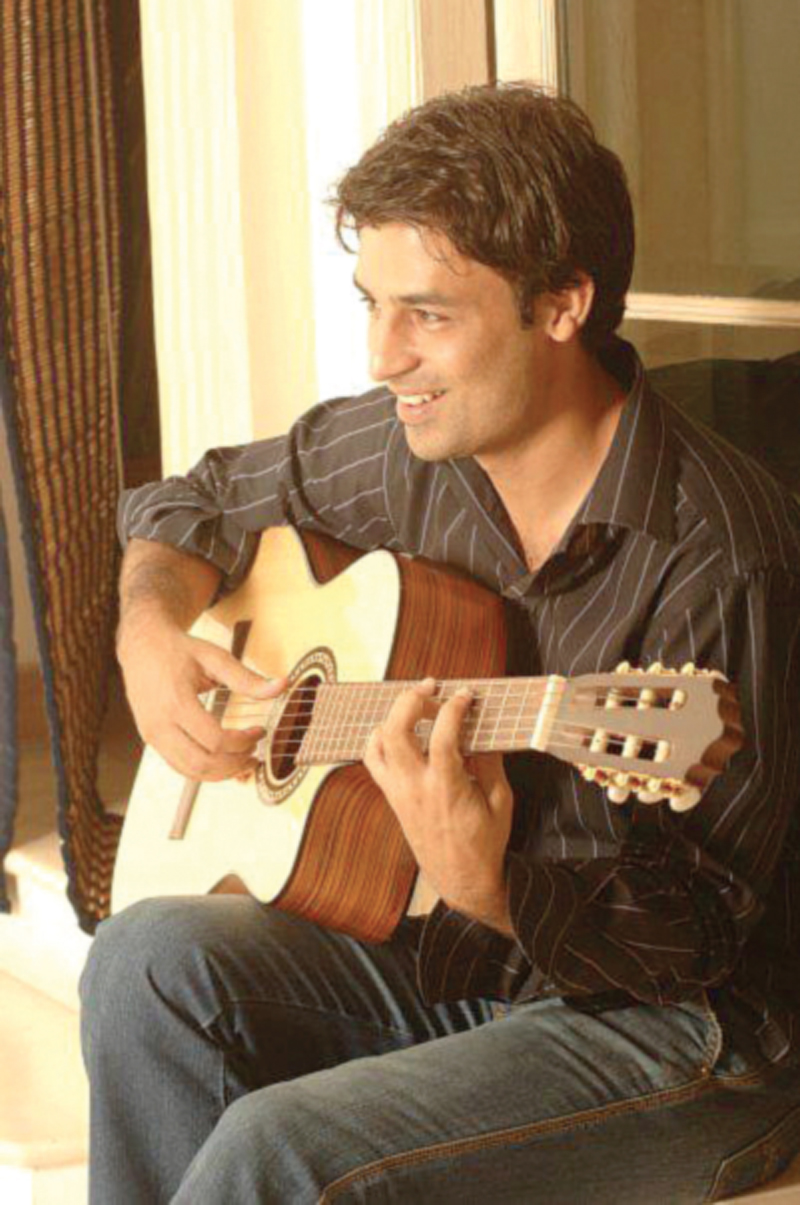 ---
LAHORE:

From 1980 to 1988, Syed Hussain Shah was arguably Asia's best boxer. Some would say if he had been a cricketer, the recognition he deserved would have been more to stature. Like the sprinter Abdul Khaliq, whose main recognition came during Bhaag Milkha Bhaag, he too has moved on. That is the story of Syed Hussain Shah, underappreciated and almost forgotten. Things however, may change as a biopic is being made on the legendary boxer. The lead role will be performed by   Adnan Sarwar, who is known  for his musical contributions as part of the band Clun Caramel.


"The word I want to drive home is this Pakistani homeless man, he went on to win the Asian middle weight championship, and he was the best boxer in Asia. When he went to the Olympics he didn't even know what the Olympics were, and he comes back with a bronze medal," says Sarwar.




From being a racing fanatic, to making music, Adnan Sarwar has always been willing to try new things. Both he and Kiran Chaudhry (the other part of the band) were also approached to work on a romantic-comedy together, as male and female leads. The plot of the film was to be loosely based on the band, and they were also to do the music for the film. However, Sarwar had other plans of what his first foray into films would be like and this is when the idea of doing a film came up.

"Even then, we knew that films would be our ultimate focus. I was offered roles and I knew that this was the medium we wanted to go into," says Sarwar, who will both co-produce and play the lead role of Hussain Shah in the biopic. Disclosing minimal details due to non-disclosure agreements that have been signed to back the film, the working title for the film is Hussain. He says that they have used an alternative financial plan and production model so that no questions arise relating to funding during the film's production. The major chunk of the production budget will be spent on availing new technology, which will make fight sequences look real and the story come to life. Further details of the cast and crew of the movie will be released in a few months when the film's website and Facebook page are launched.




"There are no big names in the film, and 90 percent of the cast is new. We had the choice to go after big names but that begs the risk of going over budget, which has been one of the primary reasons why films aren't released in Pakistan. There are 125 films being made, and only one or two films will be released this year," says Sarwar sarcastically.

Sarwar's own obsession with Hussain Shah seems to have driven the project. He himself lived for some time in the city of lights while studying medicine. "When I look at this guy, I look at my own life. I have seen poverty driven hunger, I see so many similarities between the person he was and the fight he put up against the world. He may not have succeeded, but he put up a fight nonetheless," says Sarwar.

Sarwar himself has been training for the role now for six months, and by the time the film is finished, he will have done a year's worth of boxing training which will include actual fight preparation under the tutelage of Shah.

"Close to when the fight sequences will be filmed, I will actually enter into boxing matches and fight. The fighting in the movie is actually going to be real; we are bringing in boxers both from Pakistan and internationally. It's going to be very realistic, and we are developing some new shooting techniques," says Sarwar.

Sarwar spent a year trying to trace Shah down in order to gain film rights to his life story. Shah now lives in Tokyo with his family, where he trains local boxers. Sarwar said that project will also allow the nation to repay the debt that is owed to Shah and his legacy.

"He lives in a different world than you and I. He is completely illiterate; he grew up on a sidewalk. When we discussed the film for the first time, he didn't understand what a feature film was, and when I told him what we were trying to do, he broke down and wept," says Sarwar.

"After Shah won, he thought his life had been made, but no one gave him anything. The government only gave him Rs20,000 a month, so we thought the least we could do is give Hussain sahib a portion of the box office sales."

The project is part of a trilogy of three films related to individuals whose stories have not been given due coverage by media and pop culture.

The Express Tribune tried to get in touch with Hussain Shah for his perspective on the film but he was not available for comment. 

Published in The Express Tribune, April 19th, 2014.

Like Life & Style on Facebook, follow @ETLifeandStyle on Twitter for the latest in fashion, gossip and entertainment.

Correction: An earlier version of the story mistakenly reported Adnan Sarwar as an F1 driver.
COMMENTS (7)
Comments are moderated and generally will be posted if they are on-topic and not abusive.
For more information, please see our Comments FAQ