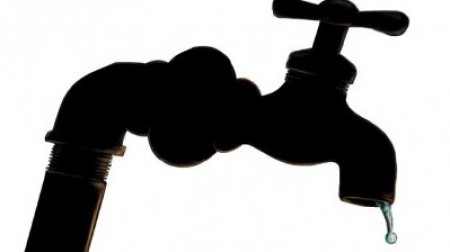 ---
KARACHI: The irony is not that a neighbourhood considered to be the 'poshest' in the city doesn't get a proper water supply. Neither is it that other areas not only get a better supply but actually pay less for it.

What smarts is that someone else is being blamed for the problem. In a press release issued last week, Defence Housing Authority (DHA) claimed that the bulk water supplied by the Karachi Water and Sewerage Board (KWSB) had fallen from 7.5 million gallons per day to 5.5MGD.

Residents were up in arms about this sharp drop and as they believed DHA, they pointed the finger at the KWSB. An investigation has, however, revealed that the press release was misleading.

In its statement, DHA said that its bulk water supply from the KWSB had daily fallen to 5.5MGD. However, this shortage was reported on only one day - April 3, said a member of the Cantonment Board Clifton (CBC), the civic body responsible for handling all DHA public affairs. "The average supply this month and in March has been 7.5MGD," said the CBC's Aziz Suharwardy. "Although this is less than the promised 8.5MGD, KWSB's bulk supply to DHA has not fallen to 5.5MGD."

According to WHO standards, the demand for 57,000 houses in DHA comes to about 12MGD. Out of this, 2.5MGD is generated by the DHA Cogen Power and Desalination Plant and the remaining amount comes from KWSB. A KWSB official, who did not want to be named, told The Express Tribune that according to their agreement, DHA is indeed entitled to receive 8.5MGD but they have been supplying only 7.5MGD. "It is true that DHA is receiving less than the allocated 8.5MGD," he said. "But our average supply has never fallen below 7.5MGD."

The KWSB official explained that DHA is located at the tail end of the city and by the time water reaches this area, the pressure is low. "There may be some valve operational problems within the DHA system or some issues with distribution that KWSB is not responsible for," he said. "DHA is one of our bulk consumers but we have no say in how it manages its system." KWSB charges its bulk buyers Rs60 per 1,000 gallons per day, which translates into Rs0.51 million for a daily supply of 8.5MGD to DHA.

However, the Cantonment Board Clifton, for example, charges a much higher water tax. "Tax varies according to the size of the plot, but the CBC receives an average of Rs10,000 annually from each of the existing 57,000 houses," said the CBC's Suharwardy. Even though they pay their taxes regularly, DHA residents have long complained of an acute shortage in the area.

They are also unhappy about the suction pumps and illegal connections. In such a scenario, the CBC can provide free water through its tankers to houses faced with a shortage. However, residents complain that the CBC tankers almost never show up. These residents then have no choice but to turn to the water tanker mafia. "The water supply through our pipelines is irregular and gets worse in the summer," complained Fazeelat Rehmani, a resident of DHA Phase V. "But CBC's phone line is always engaged. And even if someone answers, we never receive water on time. As a last resort we have to get the private water tankers, which are expensive but more efficient."

It is ironic that these residents pay more taxes and for tankers compared to areas that fall within the City District Government Karachi. For instance, Ghulam Nabi Water Tanker Service in DHA charges Rs1,100 for a single tanker of 1,000 gallons of water. A similar tanker would charge Rs350 to Rs400 for the same amount to a resident outside DHA.

Similarly, the KWSB annually receives a little above Rs3,000 per housing unit from consumers as opposed to the Rs10,000 that the DHA charges its residents. Small wonder then that residents of DHA are unhappy that even though they pay up, they don't get a proper supply. Furthermore, they are led to believe that it is the KWSB that is responsible. "It is quite convenient for DHA to shift the responsibility and issue a misleading statement, but we know the reality," said one KWSB official.