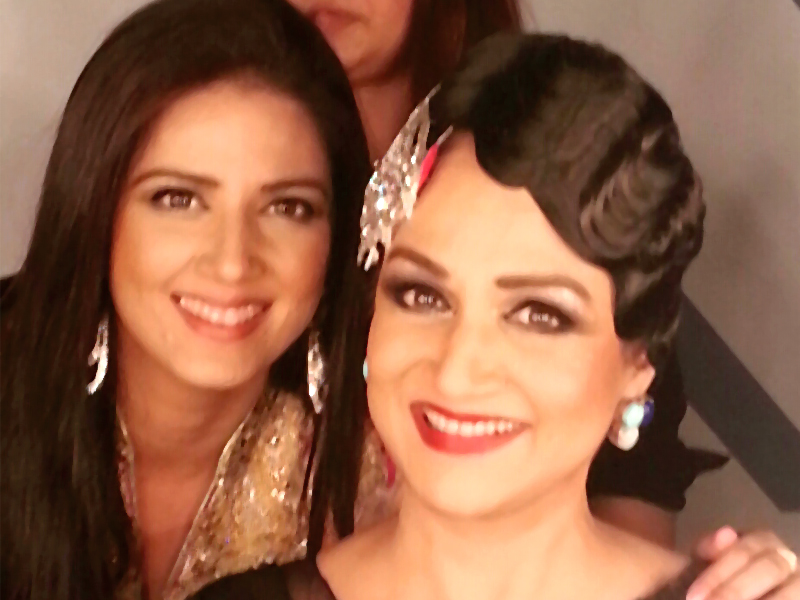 ---
• One thing you have that no one else does?

I just can't see people in pain.

• The last thing you do before going to bed is?

Watch TV and turn my cell phone off.

• How has the entertainment industry changed over the past years?

Things have changed worldwide in every field, not just the media. I miss the values and respect of the old days. Now, people on TV interrupt each other and scream on air. There is no discipline or punctuality. The media  has changed because the attitude of the people in it has changed.

• Do the stars of today have it easier than you and your contemporaries did back in the day?

I have always been very lucky since I was a child artist, but there were some standards that artists needed to meet to be on TV, like a good personality, proper accent etc. Nowadays, since production and media have expanded, the requirements are unlimited. But that is a good thing, I think we are doing quite well.

• Looking back over your career, what do you think is your best performance?

My best performance is yet to come.

• You a working woman with a husband, children and even grandchildren. How do you maintain a work-life balance?

I had to work very, very hard juggling my career and private life, especially when it came to raising my children. I took all the burdens on my shoulders but remained focused on my work too. God has given me a lot of strength to balance my life.

• You don't look like a grandmother at all! What's your secret fitness regime?

I think my secret is that I inherited my parents' good genes and don't gain weight. But I also eat healthy food and stay away from junk food completely.

• If you could relive any one day of your life, it would be...?

One day isn't enough to hang all the rapists, terrorists and acid-throwing cowards in the world.

• Hypocritical humility or truthful arrogance?

I would go for truthful arrogance.

• Is it true that people love their grandchildren more than their own children?

Oh, I love Izdeyar, Hadi and Sherazad more than my life! There is nothing like playing with your grandchildren.

• Any advice for aspiring actors?

Be punctual, honour your work and don't show your wealth off. You must be nice to junior staff members because they serve you and take care of you and without them, we could not do what we do. The same applies to our domestic helpers. Remember, they are human too!

Bushra Ansari

Actor

Published in The Express Tribune, Ms T, April 20th, 2014.