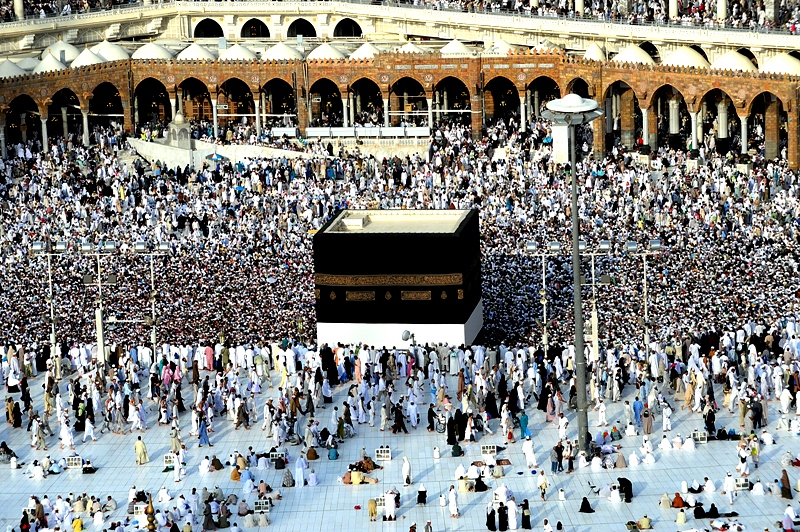 ---
ISLAMABAD:



The Hajj corruption case is back to haunt many top government officials as special central judge Islamabad Irum Niazi summoned former establishment secretary and National School of Public Policy Lahore (NSPPL) rector Ismael Qureshi and four others for indictment in the case on Tuesday.




Sources told the Express Investigation Cell that the accused included former director general Hajj Rao Shakeel Ahmed, Aftab ul Islam, an alleged front-man for Rao Shakeel and Hussain Raja, the joint secretary of the ministry of religious affairs.

During the last hearing, FIA prosecutor Chaudhary Azhar pleaded the court for Qureshi's exoneration. He submitted that Qureshi obeyed the orders of then-prime minister Yousuf Raza Gilani in the appointment of Rao Shakeel as director general Hajj in Jeddah.

The case file, however, shows that Qureshi endorsed Shakeel's appointment twice in 2010 when questioned by Nargis Sethi, then principal secretary to the prime minister. Gilani, when questioned by an FIA team in Multan a few months ago, said that Qureshi concealed facts from him in the appointment of Shakeel who, according to sources, was on the Exit Control List and over the required age when he was appointed DG Hajj.

Qureshi has also been accused of violating the rules to appoint Tauqir Sadiq, brother-in-law of PPP jiyala Jahangir Badar as chairman of the Oil and Gas Regulatory Authority (OGRA) and Adnan Khwaja as chairman NAFDAC. The Supreme Court took suo motu notice of these illegal appointments as well.

According to an FIA official, two acting directors general of the FIA had declared Qureshi innocent. Khalid Qureshi, a class fellow of Qureshi's younger brother, acquitted the former establishment secretary a couple of months ago. However, the SIU, a wing of the FIA, refused to accept the acquittal of the NPPSL rector. SIU authorities also disagreed with the additional director general that the office of the establishment secretary could in any case be a mere post office to get summaries or any other correspondence from any wing of the government and pass them on to the prime minister's office for approval without any input.

SIU officials noted that it seemed that Khalid Qureshi overlooked key aspects of the case when declaring Ismael Qureshi innocent.

Ismael Qureshi had earned the prestigious job at the NSPPL on a 3-year contract during the PPP's government. Despite the appearance of his name in corruption scandals such as the OGRA corruption scam, Qureshi sought an extension to his tenure as NSPPL rector.

Published in The Express Tribune, April 16th, 2014.