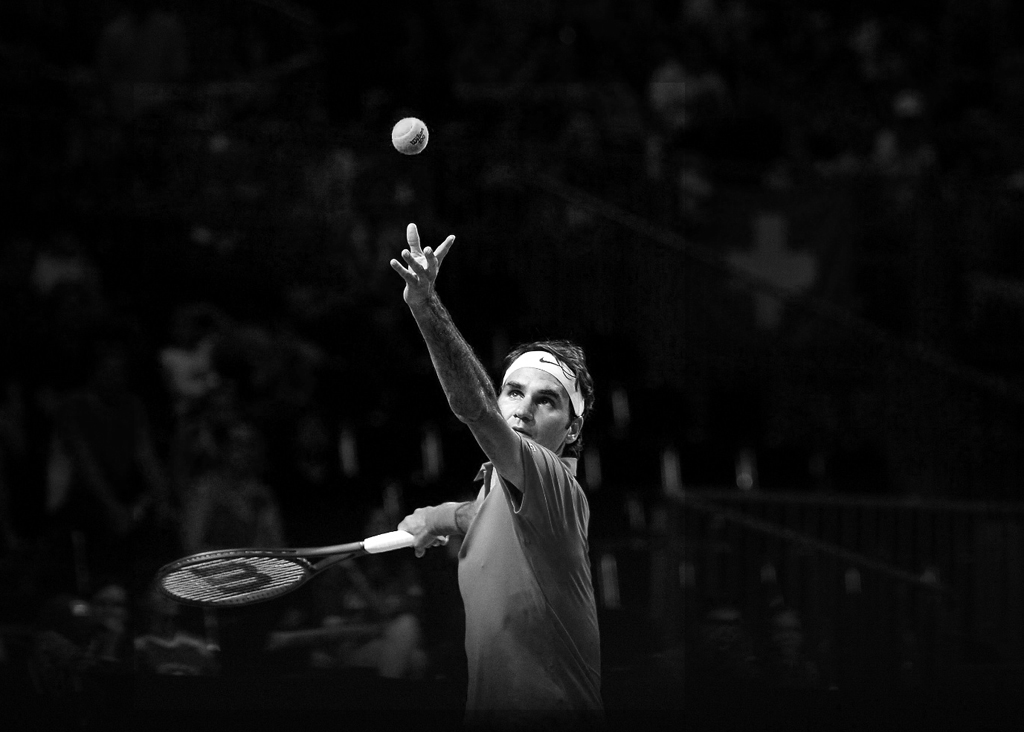 ---


"Roger is a great champion but he never thinks that he's any better than you are. He doesn't go around telling people that he's a record-breaker — he lets his racquet do the talking."




This tribute was paid by none other than Pete Sampras – a legend in his own right – to Roger Federer, arguably the greatest tennis player in the history of the game. As Sampras points out, Federer's modesty endears him to his fans and critics as much as his records do, which are aplenty and worth gracing an illustrious career spanning over 16 years.

Jimmy Connors, another eminent name of yore in the world of tennis, paid homage to the maestro's incredible power over all kinds of surfaces since he turned pro in 1998: "In an era of specialists, you're either a clay court specialist, a grass court specialist, or a hard court specialist...or you're Roger Federer."

The ode speaks volumes about Federer's ability on clay, hard and grass courts alike. Lending credence to Connors' declaration are the 78 ATP career titles that the Swiss has accumulated over the years on all surfaces — with four Australian Open, one French Open, seven Wimbledon and five US Open crowns awarding him a record 17 grand slam singles titles.




An accompanying all-time record is the tennis star reaching each grand slam final at least five times with eight-time final appearances in Wimbledon. He shares the record for most Australian Open titles (four) with Andre Agassi and Novak Djokovic, Wimbledon (seven) with Sampras and US Open (five) with Connors and Sampras. His 2009 French Open win made him the fourth male tennis player in the Open Era to achieve a career Grand Slam.

Another bright jewel in Federer's crown that has no rival in its gleam is his Open-era record of retaining the world number one position for 302 weeks, with another lustrous 237-consecutive-week record stretch at the pinnacle from 2004 to 2008. Furthermore, he has reigned eight years (2003–2010) continuously in the year-end top two rankings and 10 years (2003–2012) in the top three.

Although the Swiss' supremacy has lost some of its sheen since 2013, he refused to give up and fought for his beloved game with admirable resilience. Hitting as low as world number eight after the 2014 Australian Open, Federer kept up a dogged resistance which bore fruit in the shape of his ascendance to number four in a matter of under three months. The promotion is undoubtedly the result of a record sixth Dubai Tennis Championship title that he won in March.

Federer is also the current record-holder for the most wins (six) at the ATP World Tour Finals, the London-based event that wraps up the year. Moreover, he won the 2008 Beijing Olympics gold medal for the doubles event where he teamed up with compatriot Stanislas Wawrinka.

The road to brilliance was not obscure either; Federer was among the top three junior tennis players in Switzerland by age 11. His notable achievement in the international arena then came at Wimbledon in 1998, where he won both the boys' singles and doubles finals. He went on to win four ITF junior singles tournaments in his career, including the prestigious Orange Bowl. As a result, Federer was ranked the world number one junior player in 1998 just before turning pro.

Among many things, the tennis star is acclaimed for his exceptional shot-making. Despite mainly playing from the baseline, Federer has no qualms at the net and is regarded one of the best volleyers in the game today. A powerful, accurate smash and highly effective shots like backhand smash, half-volley and jump smash comprise the main weapons of the astute strategist that Federer is. The possession of a well-placed and well-timed forehand caused John McEnroe, another tennis legend, to dub it "the greatest shot in our sport."

The Swiss is also known for his efficient movement around the court and excellent footwork, which enables him to run around shots directed to his backhand and instead hit a powerful inside-out or inside-in forehand, one of his best shots.

The 32-year-old has done his country proud, a nation which was hitherto not known for producing tennis players of a calibre high enough to be reckoned among the legends of the sport. It was Federer who catapulted Switzerland into the limelight with his long string of achievements, consequently making him a household name for a generation of avid followers of tennis within a short time.

Published in The Express Tribune, April 16th, 2014.

Like Sports on Facebook, follow @ETribuneSports on Twitter to stay informed and join in the conversation.
COMMENTS (5)
Comments are moderated and generally will be posted if they are on-topic and not abusive.
For more information, please see our Comments FAQ