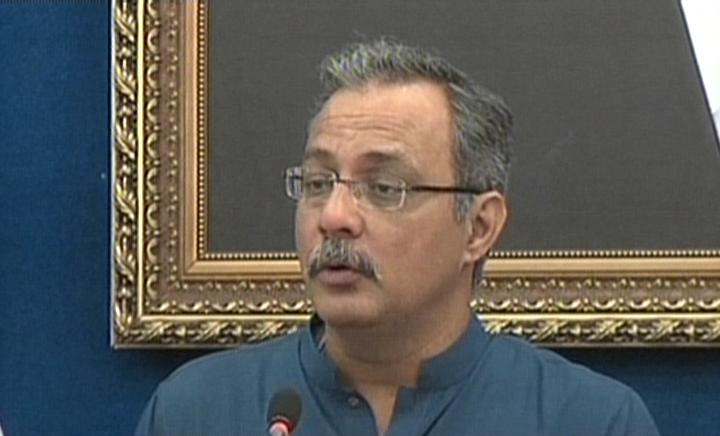 ---
KARACHI: Speaking to the media on Tuesday evening, Muttahida Qaumi Movement (MQM) leader Haidar Abbas Rizvi demanded that the government take immediate legal action against plain-clothed individuals who have been abducting MQM workers and then torturing them. 

He specifically appealed to Prime Minister Nawaz Sharif, Interior Minister Chaudhry Nisar, DG Rangers, IG Sindh, and Karachi Police Chief Shahid Hayat to look into the issue of missing workers.

Rizvi alleged that "plain-clothed personnel, in twin-cabin vehicles without licence plates" are behind the disappearances and some of the workers were later found dead.

He added that the party had filed petitions at the Sindh High Court for every such incident, "but it seems the courts have not had any success."

Police, Rangers, other agencies when questioned, deny any knowledge of this incident, as they have done before, he added.

Rizvi said that, including the April 13 incident, 20 MQM workers, of whom there was no information as yet, had been arrested by plain-clothes personnel, while 21 workers had been arrested by the police and Rangers since August 28, 2013, but not presented in court.

Earlier MQM MPA Khawaja Izharul Hassan said that there were 18 missing MQM workers and the party does not have any information on their whereabouts, adding that the bodies of 13 party members were found from various areas of Karachi.

Hassan was speaking to the media after a session of the Sindh Assembly which was marked by commotion and protest from MQM workers when a motion from MQM MPA Muhammad Hussain was dismissed.

Just yesterday, MQM representative and Leader of the Opposition in the provincial assembly Faisal Subzwari presented in the Sindh Assembly a 45-person list of MQM members who had gone missing during the Karachi operation since its inception in September last year.

Today, Hassan remarked that MQM does not doubt the government's intentions but is questioning their performance with regards to this issue.

Commenting on the adjournment motion regarding extra-judicial killings being rejected in the Sindh Assembly today, the MQM MPA stated that his party was not allowed to talk about the motion during the assembly session, adding that session was adjourned without any debate.
COMMENTS (2)
Comments are moderated and generally will be posted if they are on-topic and not abusive.
For more information, please see our Comments FAQ