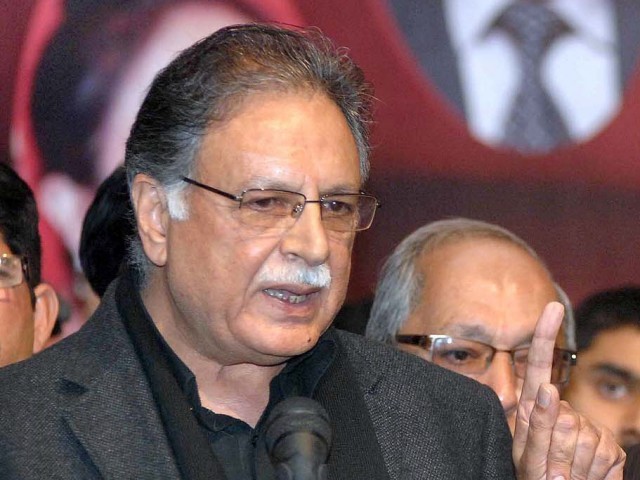 ---
ISLAMABAD: Information Minister Pervaiz Rashid on Friday dismissed reports of differences between the government and the army, adding that all institutions including the Pakistan Army were working in accordance with their Constitutionally prescribed roles, Radio Pakistan reported.

"All institutions including the armed forces are playing their role as written in the constitution of the country. Every institution believes on the supremacy of the law and rumour mongers are spreading baseless rumours," he said.

The Minister said that there was no demand for some federal ministers to resign. He added that the rumours were being spread by elements that thrive on dictatorial rule. He said that the army had made substantial sacrifices for the country and that no one who is patriotic could be doubtful of that.

Lauding the policies of the government, he said that the economy has strengthened, the stock markets are witnessing an upward trend and the value of the rupee has strengthened against the dollar.

To a question about the Pervez Musharraf treason trial, he said that the matter was sub judice and everyone will have to comply with the court's verdict.
COMMENTS (3)
Comments are moderated and generally will be posted if they are on-topic and not abusive.
For more information, please see our Comments FAQ