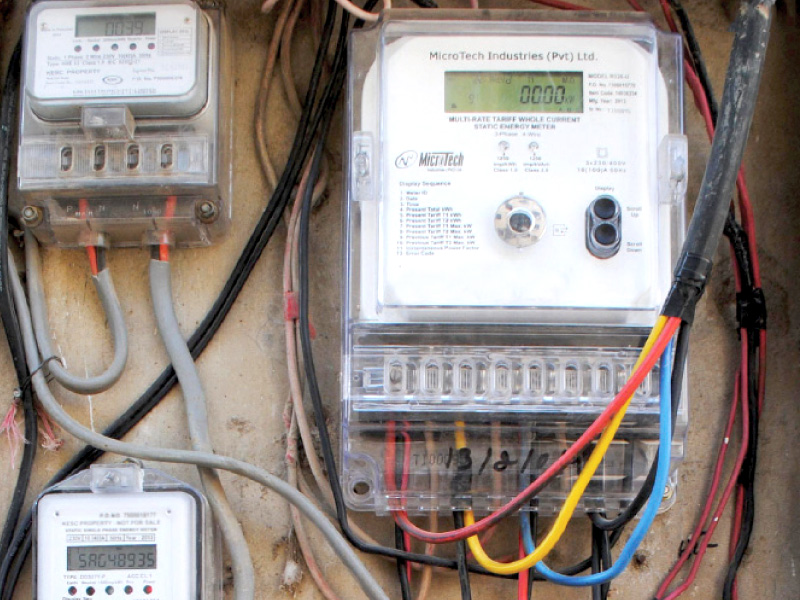 ---
ISLAMABAD:



The federal government is planning to limit and subsequently reduce the power subsidy from June 30 onwards in a bid to tackle circular debt and recover dues the power sector is owed.




Although the government has already paid Rs480 billion to clear circular debt, power sector receivables have surged to Rs508 billion against payables of Rs288 billion.

The Economic Coordination Committee (ECC) of the cabinet, in a meeting held on March 27, approved an addition in the National Power Tariff and Subsidy Policy Guidelines 2014 to help manage circular debt, documents available with The Express Tribune have revealed. The addition envisages limiting the power subsidy to a certain amount and then reducing it over a period of time to eliminate the causes of circular debt.

The policy guidelines, in their initial form as approved by ECC on February 28, had recommended restricting the power subsidy to low-income residential consumers and allowing the government to pass on the full impact of the tariff determined by the National Electric Power Regulatory Authority (Nepra) onto other consumers.




Currently, power distribution companies (discos) are charging consumers an average cost of Rs14.70 per unit, against the Rs15.90 per unit tariff determined by the regulator.

"The Finance Division, in consultation with the Ministry of Water and Power, and other stakeholders, will oversee a mechanism – which would be introduced by June 30, 2014 – to fulfill this policy," the documents stated, adding that the mechanism would be based and revised on circular debt audits.

In order to bring clarity to the clause covering the matter in the policy guidelines, the Ministry of Water and Power proposed considering circular debt as the cash shortfall within the Central Power Purchasing Agency (CPPA), the documents revealed.

The overdue amount is the result of the difference between the tariff determined by Nepra and the cost the consumers are actually charged, the ministry informed ECC. As such, the CPPA is unable to pay the dues to power supply companies.

The ECC was also told that eliminating circular debt would require reducing losses and increasing the collection of discos, improving the efficiency of power generation, diversifying fuel sources and notifying customers of the cost recovery tariff on a timely basis, the documents stated. The top economic decision-making body was informed that an audit had already been initiated to determine the bulk and head of circular debt.

The objective of the National Power Tariff and Subsidy Policy Guidelines 2014 is "to state the intent of the government of Pakistan with respect to electricity pricing and cost allocation so that policy makers, planners, companies, regulators and customers have a concrete picture of the steps necessary to achieve a sustainable power sector for the country," according to the documents.

Published in The Express Tribune, April 5th, 2014.
COMMENTS
Comments are moderated and generally will be posted if they are on-topic and not abusive.
For more information, please see our Comments FAQ