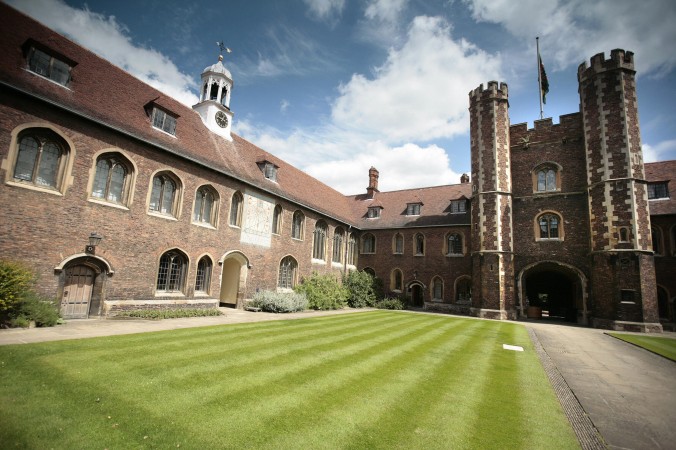 ---
LONDON: The number of overseas students at universities in England has fallen for the first time in nearly 30 years, with students from Pakistan and India have halved since 2010, with more students choosing the United States and Australia instead due to tougher visa rules and higher fees, research showed on Wednesday.

A analysis by the Higher Education Funding Council for England (HEFCE) found that the number of students from India and Pakistan had halved since 2010 to about 13,000 as foreign students were deterred by stricter visa regulations.

According to the report, the data also suggested a continued decline in student visas issued to applicants from South Asian countries, specifically Pakistan, India, Sri Lanka and Iran.

The analysis also found certain specific features of entrants to postgraduate courses from India and Pakistan. The change had also affected the gender balance at the postgraduate level with numbers of male entrants to masters programmes decline since 2010-11 mainly because of decline in entrants from India and Pakistan.

The decline in student numbers from these two countries also affected Science, Technology, Engineering and Mathematics (STEM) courses, in which entrants from India were down 64 per cent, and from Pakistan, 65 per cent.

Total numbers fell to 307,205 in 2012 from 311,800 in 2011, the first drop in 29 years, the HEFCE analysis showed, despite foreign student numbers rising in other countries.

The data is a concern for the $121-billion higher education sector, with international and EU students making up 30 percent of full-time university entrants, worth 10.7 billion pounds a year in fees and other spending.

HEFCE data showed higher education accounted for 2.8 per cent of UK GDP in 2011 and almost 760,000 jobs.

Stricter visa regulations, imposed as Britain tries to curb immigration, and higher tuition fees in England explained the drop, HEFCE said. No figures were available for Scotland, Wales and Northern Ireland which set their own university fees.

Chief Executive Madeleine Atkins called for more research to establish the risks this downturn may pose to the financial positions of English universities and any wider impact.

"Supporting high-quality international education is a crucial part of ensuring that the UK continues to engage with, and benefit from, the increasingly interconnected world," Atkins said in a statement.

The data showed the number of EU undergraduates fell by almost a quarter in one year, to 17,890 in 2012/13. This was blamed on annual tuition fees almost tripling to $15,000 in 2012, a change that affected both UK and EU students.

Despite the falling numbers, the HEFCE found 74 percent of postgraduates come from overseas with almost equal numbers of UK and Chinese students in full-time postgraduate masters courses, at 26 percent and 23 percent respectively.

Business Secretary Vince Cable has often warned against imposing a migration target in Britain, saying it threatens - among other things - to hit recruitment of overseas students who pay full fees and help keep universities afloat.

The target to cut the number of migrants entering Britain to below 100,000 year is favoured by the Conservative Party which runs the government with Cable's Liberal Democrats.

A spokesperson for the Department of Business, Innovation and Skills said international students made a huge contribution in Britain, boosting the economy and cultural life.

"That is why there is no cap on the number of legitimate students who can study here," she said in a statement.

But lobby group Universities UK said it was worrying to see the number of overseas students falling at a time when there was growing demand globally for quality higher education.

Nicola Dandridge, Universities UK chief executive, said Britain needed policies that attract students to match active promotion policies by competitor countries.

"This should be supported by a welcoming climate for genuine international students, with visa and immigration rules that are proportionate and properly communicated," she said, flagging a lobbying drive before Britain's 2015 election.
COMMENTS
Comments are moderated and generally will be posted if they are on-topic and not abusive.
For more information, please see our Comments FAQ