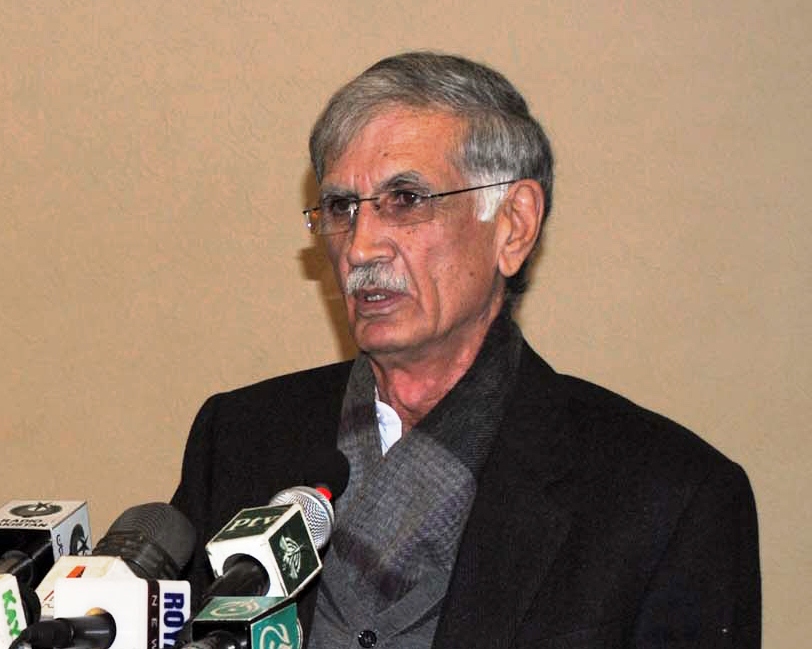 ---
Women MPAs have no concern with development schemes such as construction and the paving of streets, and should refrain from doing tasks which fall under the duties of male MPAs and government departments, said Khyber-Pakhtunkhwa Chief Minister (CM) Pervez Khattak.

According to an official handout, the CM asked female MPAs to avoid suggesting such high-risk schemes, which could potentially result in the wastage of capital. These views were expressed by Khattak on Sunday while addressing a delegation of female legislators at the CM Secretariat.




The handout further states the CM urged Pakistan Tehreek-e-Insaf's female lawmakers to play a prominent role in guaranteeing the implementation of the party's agenda of change.

"In addition to legislation oriented towards the welfare of women and ensuring their rights, female MPAs should also suggest projects that would directly benefit women and create employment.

"The PTI government is also willing to provide funds and loans to women for economic activities," said Khattak.

The chief minister added the need of the hour was for women from both rural and urban areas to participate in economic activities at par with men so as to alleviate poverty and to earn a livelihood for themselves and their families.

"Through imparting different skills including computer courses, sewing, tailoring, embroidery, flower making, cooking, rearing livestock, keeping bees, silk worms and other skills, employment opportunities can be created for women," the handout quoted Khattak as saying. The provincial government will extend its full assistance to female MPAs for this purpose, said the CM.

Khattak instructed the MPAs to seek out widows and impoverished women in their surroundings who cannot afford to have two meals in a day. "Our legislators should formulate welfare schemes for such women to enable them to stand on their own feet," Khattak said.

Agreeing with the CM, the lawmakers pledged to begin planning such activities immediately.

Published in The Express Tribune, March 17th, 2014.
COMMENTS (30)
Comments are moderated and generally will be posted if they are on-topic and not abusive.
For more information, please see our Comments FAQ