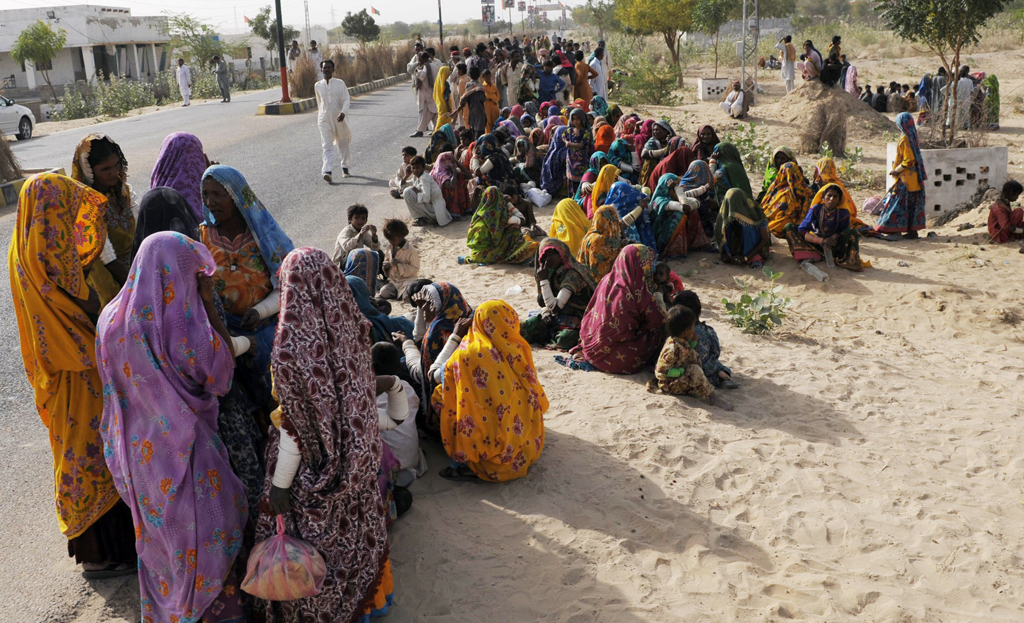 ---
As the days pass, it becomes ever clearer that the ongoing crisis in Tharparkar that has led to the deaths of over 100 children in the last three months, is as much man-made as natural. The Sindh government admitted as much in a hearing at the Supreme Court on March 10, at the same time as trying to deflect blame on to the parents of the dead children for failing to take them to hospital in time. The bench was apparently shocked by this blatant blame-shifting and rejected a claim by the Advocate General Sindh, Fateh Muhammad Malik, that the media had exaggerated the story. With now the national and international media fully alert and on-site in Tharparkar, it is evident that had they not shone a light, this tragedy would have gone unremarked. That the story has made headlines has exposed both the ineptitude and corruption of the Sindh government, alongside its shameful efforts to dissemble and dodge responsibility.

On the same day as the Supreme Court was dressing down the Sindh government, the prime minister was visiting the area, saying he was so 'alarmed' at the media reports that he decided to go and see the situation for himself. Visiting dignitaries rarely do anything to speed aid delivery as their retinues and protocol requirements get in the way of everybody and everything, and the prime minister's visit was no exception. He at least had the decency to decline attendance at a lavish lunch laid on by the Sindh government, an act of such monumental stupidity and insensitivity on the latter's part that it beggars belief. The ministers for food and relief perhaps read the writing on the wall and did not show up for the prime minister's briefing, and are rumoured to shortly lose their posts. The bottom line is that this is a tragedy that need never have happened. A similar drought is gripping Cholistan but there are no reports of the children of the desert people dying, or famine and starvation, and relief programmes are quietly — and apparently effectively — in place. People in Thar have died of bad governance as much as drought and this is a matter of national shame.

Published in The Express Tribune, March 12th, 2014.

Like Opinion & Editorial on Facebook, follow @ETOpEd on Twitter to receive all updates on all our daily pieces.
COMMENTS (2)
Comments are moderated and generally will be posted if they are on-topic and not abusive.
For more information, please see our Comments FAQ