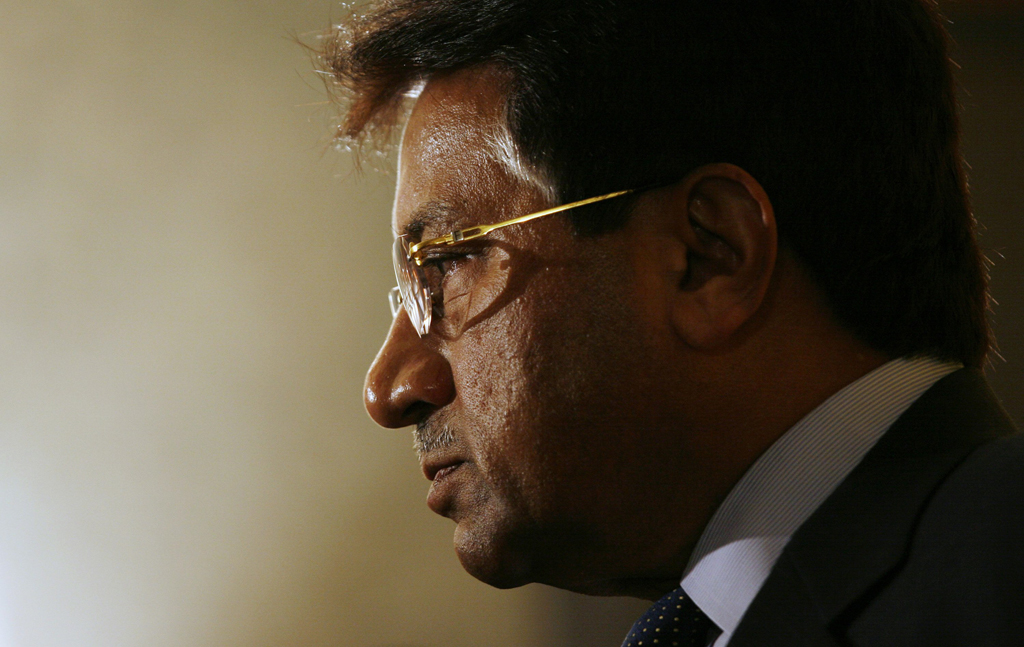 ---
The Interior Ministry on Monday has allegedly warned that former president General (Rtd) Pervez Musharraf could be targeted on his way to court tomorrow, Express News reported.

A letter sent by interior ministry to Inspector General (IG) Islamabad and other security agencies claims that opponents have planned to assassinate the former president. The ministry has asked authorities to beef up security around the former president to avoid any untoward incident.

The ministry also hinted at fears of a repeat attack which saw former Punjab Governor Salmaan Taseer killed.

Musharraf is scheduled to appear before a special court on Tuesday in his treason trial.

Musharraf's counsel in treason case Ahmed Raza Kasuri has argued that former president would not appear before the court as his life is in danger.