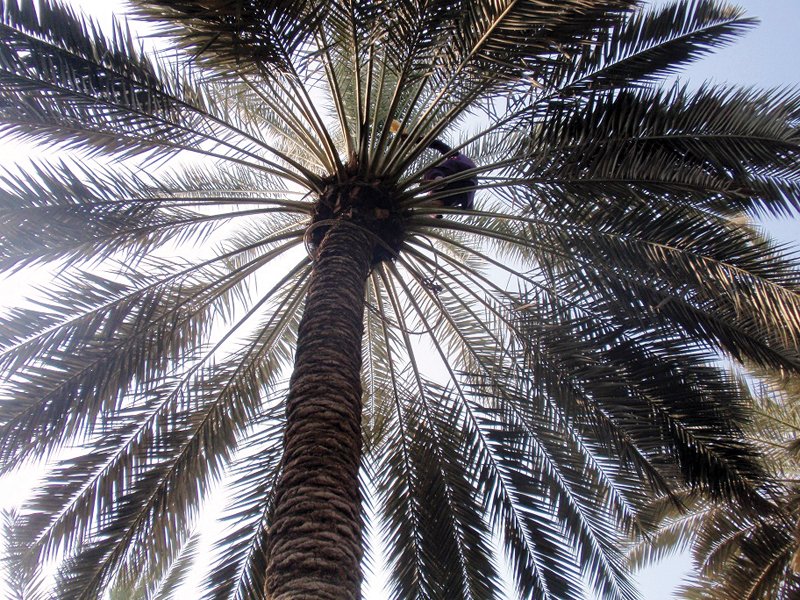 ---
SUKKUR: Come March and Imtiaz Ali has a big task ahead of him. He has to make sure that he plants the pollen from male date palms on the spathe of 500 female date palms so that the fruits  produced are sweet and of good quality.

Ali is one of the 10 professional tree climbers employed by his contractor for the artificial pollination of 5,000 female date palms. The growers of the fruit call March the season of love as that is the peak time for pollination of the date palms and as soon as the month starts, they start gathering spathe from male date palms. According to Ali, the period from March to July is the most hectic. "I can climb around 50 trees in a day for planting the pollen from male date palm flowers into the female date palm flowers," he said, adding that male date palms grow naturally. "For best results, the spathe of the female date palms cracks naturally which means that it is ready for pollination. We have to let nature take its course otherwise the dates produced won't be of good quality."




Some people don't wait for the spathe to crack naturally and instead slit it open themselves, which according to Ali, doesn't give the desired results. "A date palm takes five years to produce fruit and continues to yield dates for 30 years. Old tree are chopped down and are replaced by new plants."

According to him, date palms are the only fruit producing trees which need male pollen for producing fruit. Speaking on the importance of his job, he said, "If a single female spathe is left unattended, it will not produce good fruit, in which case the contractor deducts my pay. Male date palms never produce the fruit - they only provide the pollen for the female spathe."

Legend of the dates

Residents claim that date palms were first grown in Arore, saying that when Mohammad Bin Qasim invaded Sindh and laid siege around the Arore fort to force Raja Dahir to surrender, his men used to eat dates and throw the seeds around because of which date palms started growing.




Refuting this claim, Professor Ghulam Sarwar Markhand, the director of the Date Palm Research Institute at Shah Latif University, Khairpur, said that huge quantities of date seeds were found from the ruins of Moen Jo Daro. "This means that dates were being grown in Sindh for more than 5,000 years," he told The Express Tribune, adding that a university in the United Arab Emirates was conducting a research to determine the origin of date palms. "Sindh, along with Iran, Iraq, Egypt and other countries, is among the leading choices for the place of origin. We have also sent samples of many varieties of dates to the university for this purpose."




Speaking on natural and artificial pollination of date palms, Prof Markhand said that female trees can produce fruit of their own but the quality of those dates is "inferior" and they are without seeds. "Adding the male pollen to females spathes is a natural process - one that produces sweet dates of good quality. Dates, which are produced without adding male pollen, are usually consumed by cattle," he said, adding that most date growers make dried dates out of fresh ones to export them.

Published in The Express Tribune, March 8th, 2014. 
COMMENTS
Comments are moderated and generally will be posted if they are on-topic and not abusive.
For more information, please see our Comments FAQ