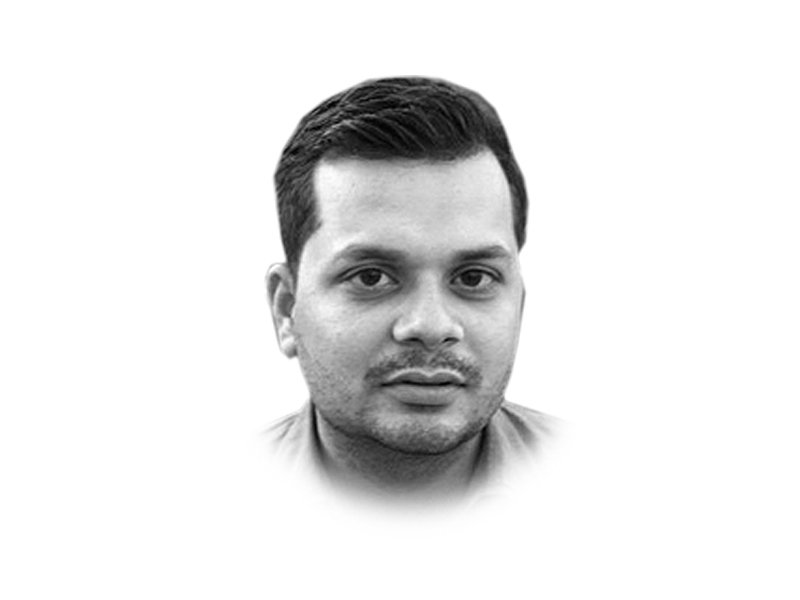 ---
In 1983, many Kashmiris opposed the idea of organising an international cricket match in Sher-e-Kashmir cricket stadium in Srinagar. It is remembered that they cheered for West Indies against India, but forgotten that they opposed the match so much that they tried to disrupt it during lunch break by digging the pitch. The match was still salvaged; West Indies won by 28 runs.

Like Indian and Pakistani nationalism, Kashmiri nationalism is also reflected upon the sport in these ways. It is no secret that most Kashmiri Muslims don't like India and don't want to be called Indians. If there's a big India-Pakistan match and you're in Srinagar, you'd think you are in Pakistan.

Until the onset of militancy and the forced exodus of Kashmiri Pandits in 1990, Kashmiri Muslims used to burst crackers outside the homes of Kashmiri Pandits if Pakistan won a match. This is not Kashmiri Pandit propaganda: a pro-freedom Kashmiri Muslim activist told me as much. They also used to keep the lights off on India's national days and throw stones on the houses of Pandits if they switched the lights on.

I once asked a Kashmiri Muslim journalist working for an Indian newspaper what he thought of the idea of Kashmiri Pandits returning to their homes. "After the conflict is over," he said. But I contested; who was he to decide whether someone could return to their home or not? "How will you feel if Pakistanis come and stay next to you?" he asked. (I'd be delighted, but that's just me!)

If you ask Kashmiri Muslims about what led to the Pandit exodus, they will say it was an Indian conspiracy. The idea was that if the Indian forces moved in to suppress the Kashmiri (Muslim) armed rebellion with the Pandits living amongst them, there might have been reprisals against the Pandits. Does that mean, I asked them, that they would indeed have killed their fellow Kashmiri Hindus in retaliation for Indian forces killing Kashmiri Muslims for rebelling against India? When they are a little more honest about the Pandit exodus, they say that Pandits were killed and asked to leave not because they were Hindus, but because they were Indians.

I am not using the Kashmiri Pandit bogey to deny that Kashmiris are being denied the right to self-determination, like so many other peoples in the world. All of Jammu and Kashmir and all its ethnicities, sects, regions, castes and communities deserve that right. There is no doubt that India is holding on to the Kashmir Valley through the military jackboot, like many such places tend to be. My point is that the Kashmiri nationalism prism, even as it is one of resistance against occupation, does not have the space for Kashmiri Pandits if the Pandits see themselves as Indians.

I dream of a world where anyone can reside in any territory and think of themselves as members, supporters and passport holders of any nation and cheer for any team. But until such a world comes about, I don't see how a private university in Meerut could not have taken action against Kashmiri Muslim students cheering for Pakistan. Not taking action against them would have escalated the violence at the university and in the city. The Indian students at the university were responding with the same sentiment that makes Kashmiri Muslims suspect their Hindu minority: the sentiment of nationalism. How acceptable would it be to a Pakistani if some in Pakistan openly and publicly cheered for the Indian cricket team in a match against Pakistan?

The argument of Kashmir's occupation is somewhat irrelevant here because Meerut is not in Kashmir and is not claimed by Pakistan.

What's even more bizarre is how much the Kashmiris love the Pakistani cricket team when most of them don't, in fact, want to be Pakistanis. They want to be an independent nation-state and contribute another team to the menace called cricket. If that dream were to come true, Parvez Rasool may not find a place in such a team. After all, he plays in the Indian Premier League. As a Kashmiri Muslim joining Indian cricket, Rasool got endless abuse from pro-freedom Kashmiris. It seems Parvez Rasool can't have the right to self-determination.

Published in The Express Tribune, March 7th, 2014.

Like Opinion & Editorial on Facebook, follow @ETOpEd on Twitter to receive all updates on all our daily pieces.
COMMENTS (56)
Comments are moderated and generally will be posted if they are on-topic and not abusive.
For more information, please see our Comments FAQ