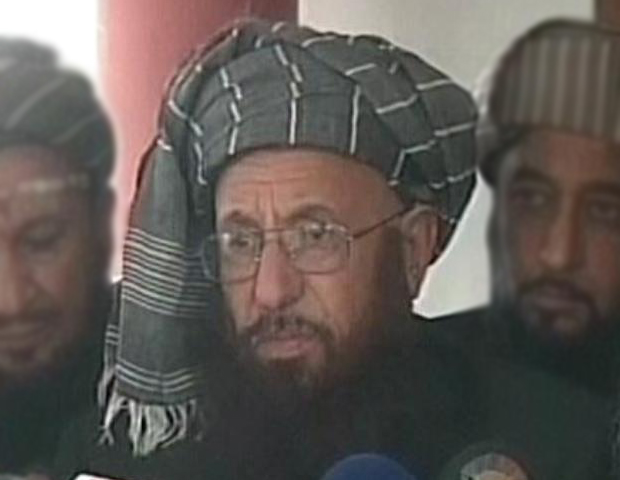 ---
ISLAMABAD: The government and the Tehreek-e-Taliban Pakistan (TTP) should not blame each other for any attack and  should look for "the third enemy," stated Jamiat Ulema-e-Islam-Samiul Haq (JUI-S) chief Maulana Samiul Haq while talking to the media in Islamabad.

Haq is also heading the TTP intermediary committee.

The JUI-S chief expressed sorrow over the attack inside a Islamabad district court and said that he was happy about TTP condemning the assault.

Eleven people were killed and 25 others were injured in the suicide attack which took place earlier today.

Women, children in custody

Haq also said that a list of women and children of the TTP members  - assumed to be in the custody of law enforcement agencies - will be provided to the two peace talks committees.

On February 22, the Inter Services Public Relations (ISPR) had denied the allegations by the TTP stating that security forces have not detained any women and children of the TTP.

Peace talks

Speaking about progress in peace negotiations, Haq remarked that Pakistan Tehreek-e-Insaf chairperson Imran Khan was satisfied with Haq's efforts for peace, adding that the entire nation wants negotiation process to move forward.

He also stated that the two committees were working for peace in the country and the negotiations will have a logical end.

The JUI-S chief further said that enemies of peace should be exposed and kept away from peace talks, further stating that any conspiracy to sabotage the negotiations should be foiled.