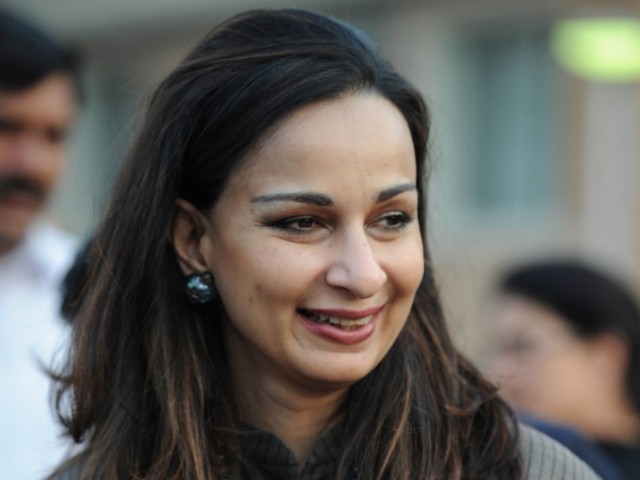 ---
ISLAMABAD:



For the time being, nobody knows who will pay for Afghanistan and how the gains made will be protected while the country's stability is equally crucial for Pakistan's well-being after the US drawdown.




As Pakistan prepares to weather a dark new chapter in its militancy challenge, there is a real danger that international and regional conflict trends in the country's vicinity could lead to a perfect storm. The cautionary assessment was made by Jinnah Institute President and Pakistan's former Ambassador to the United States Sherry Rehman at a panel discussion on Thursday.




The discussion, titled "Transition 2014: Conflict and Regional Futures" was also joined by policy experts Khawar Mumtaz, Security expert Talat Masood, senior journalist Zahid Hussain, and Jawaharlal Nehru University lecturer Professor Uma Singh.

Rehman explained that Pakistan's democratic consolidation remained a moment of opportunity, and it was in this context that mainstream consensus on key policy drivers was crucial. She was of the view that shifting the regional game with India in terms of peace and trade instead of conflict and crisis management was one driver, and moving away from the ball and chain of the strategic depth or avoiding power brokering in Afghanistan by seeking no favorites was another. She appreciated this important policy shift for both the civilian governments and said it reflects their maturity.

Describing the cohesion of the Afghan state as a serious challenge for regional security beyond 2014, the former ambassador maintained that by not signing the Bilateral Security Agreement, the Afghan leadership was only adding to the uncertainty of the regional transition.




Rehman also touched on the transnational nature of violent conflict in South and Central Asia, and how the spillover of refugees, narcotics and arms were dangerous triggers that could destabilise the region even further.

Commenting on security and regional stability, Zahid Hussain shared the probable outcomes and argued that without any negotiated political mechanism in place, the drawdown in Afghanistan would plunge that country into a civil war. He added that this had the potential of pushing surrounding countries deeper into conflict. A major challenge for the alliance, therefore, was finding a way to wind down the war and reduce violence.

On the subject of women, refugees and minorities, Mumtaz asserted that women and marginalised communities were especially vulnerable in conflict and crisis situations globally, but especially in this region. She said young women are  always on the receiving end of collateral fallout, and hence special care were needed for the vulnerable groups, their mobility, education and access to services.

Professor Singh discussed the upcoming Indian polls and the implications of a potential BJP win on India's policy towards Pakistan. She explained that Narendra Modi's hawkish credentials had led to speculation of an aggressive and muscular foreign policy vis-à-vis Pakistan, but added that there was also the possibility of some positive changes in the terms of engagement between the two countries.

Published in The Express Tribune, February 28th, 2014.