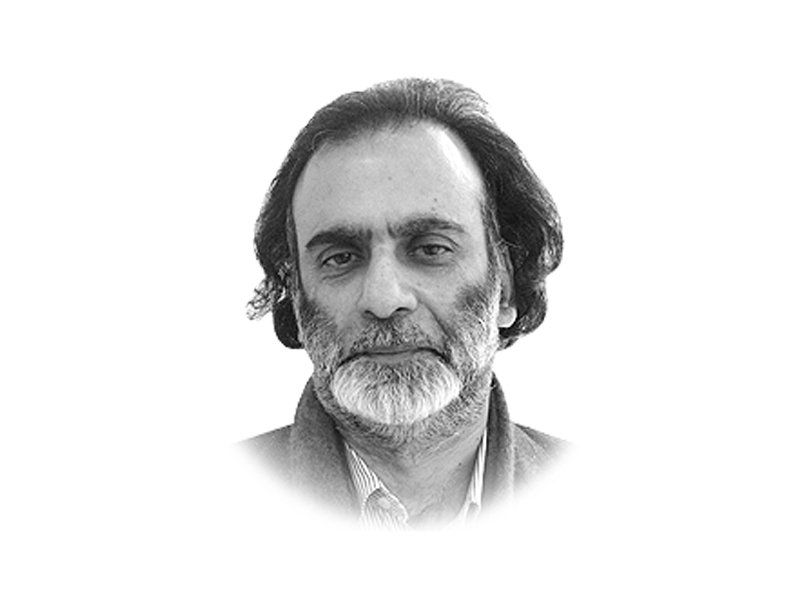 ---
The Punjab government announced recently that it was reversing an earlier decision to introduce English as the medium of instruction (MoI) from Grade-1 for public sector schools. Now, up to Grade-3, the mother tongue or Urdu will be employed as the MoI. The decision will go into effect from the next school session starting in March or April. The decision had apparently been taken some time back, soon after the publication of two reports. One was the British Council report, "Punjab Education and English Language Initiative" (PEELI) and the other was the Campaign for Quality Education (CQE) publication, "Policy and Practice: Teaching and Learning in English in Punjab Schools". The PEELI report carried findings based on test results of a large number of teachers of English and found the great majority lacking in competence in the subject. The CQE report observed and analysed actual language use in over a hundred Math, Science and English classrooms and found again that teachers lacked competence to teach English as well as other subjects in English, as required by this policy. Both reports, in different ways, have convincingly endorsed something most of those working in the education sector are fairly familiar with: the problem of English language competence in the great majority of public as well as private sector schools.

So why was this policy instituted in the first place? After all, there is a considerable cost involved — in terms of time, effort and money — in switching from one policy to another and now back again. It is important here to underline the arbitrary nature and the research disconnect typical of such major policy decisions that have huge implications for teaching and learning in the classroom. So, while learning may have been problematic even prior to the instituting of the 'English as medium' policy, any shift should have been preceded by a process of review, research and consultation so that the new policy would actually lead to improvement. We can only hope now that the Punjab government, having recognised that English is not necessarily the best medium for getting children to learn in the early stages of schooling, will give serious attention to the issue and encourage research on language use in the classroom with a view to formulating a policy that facilitates the process of learning various subjects including English itself. It is interesting that a British Council report is now endorsing the view held by many educationists in the country that using English as the MoI from the level of Grade-1 is not a step in the right direction.

Clearly, there can be little debate on the need for students to learn English. It has become a global lingua franca and the repository for a great deal of contemporary knowledge. In Pakistan, it has remained a major ingredient in the mix needed for social mobility. The only question, and it is a very important one, is how to achieve this end. There is a very small minority of children coming from privileged backgrounds, which acquires rather than learns the language. The children belonging to this minority are able to do so because they are immersed in an English language universe. Some others manage because of the social capital to which they have access by way of exceptional support or mentoring, or possibly because they have a gift for languages. All of which leaves the great majority of intelligent and willing students whose efforts to learn English must be supported by a policy that facilitates rather than obstructs learning.

Policymakers, as well as parents, often assume that the earlier children are formally introduced to English at school, the quicker they will learn the language. Around 70 per cent of the parents interviewed for the CQE study endorsed this view. However, it needs to be pointed out that this perception is not borne out by the reality of a situation where the teachers themselves are not adept at English and the children are unlikely to find any support at home, or in their immediate environment, to support their learning in the language. The stress on English at the very start of schooling means that the child is not encouraged to build on the significant vocabulary in the first language that he or she has already acquired by the time they are ready for school. The argument has often been made in the literature on language learning that knowing the first language well actually helps in the learning of the second. It is definitely not an either or proposition.

However, to come back to the new policy announced by the Punjab government, it is clearly an improvement over what we had before but still requires review. Introducing English in school at the level of Grade-4 will still cause serious problems if teachers are not adequately prepared to teach in English. We need to focus not so much on when English should be introduced as a MoI but on how we need to teach English as a subject. If a student is taught English well as a subject, for, let's say, seven to eight years in school, there is no reason why, as in many other countries, he or she cannot go on to pursue higher studies in that language. A minimum requirement for teaching any subject well is that teachers should have the necessary competence in the subject and have a familiarity with the content and methods associated with the teaching of English as a second or foreign language.

All of which is not to say that parents will not react negatively to what will be perceived as a de-emphasis on English. A media campaign to explain the intricacies of language and learning may well be needed before parental support for an appropriate language policy is forthcoming.

Postscript: Preliminary findings from a study on language and learning, underway in Sindh, suggest a situation very similar to that in Punjab. And the government in Khyber-Pakhtunkhwa would do well to take note of the recent shift in language policy in Punjab before going down the same path.

Published in The Express Tribune, February 27th, 2014.

Like Opinion & Editorial on Facebook, follow @ETOpEd on Twitter to receive all updates on all our daily pieces.
COMMENTS (10)
Comments are moderated and generally will be posted if they are on-topic and not abusive.
For more information, please see our Comments FAQ