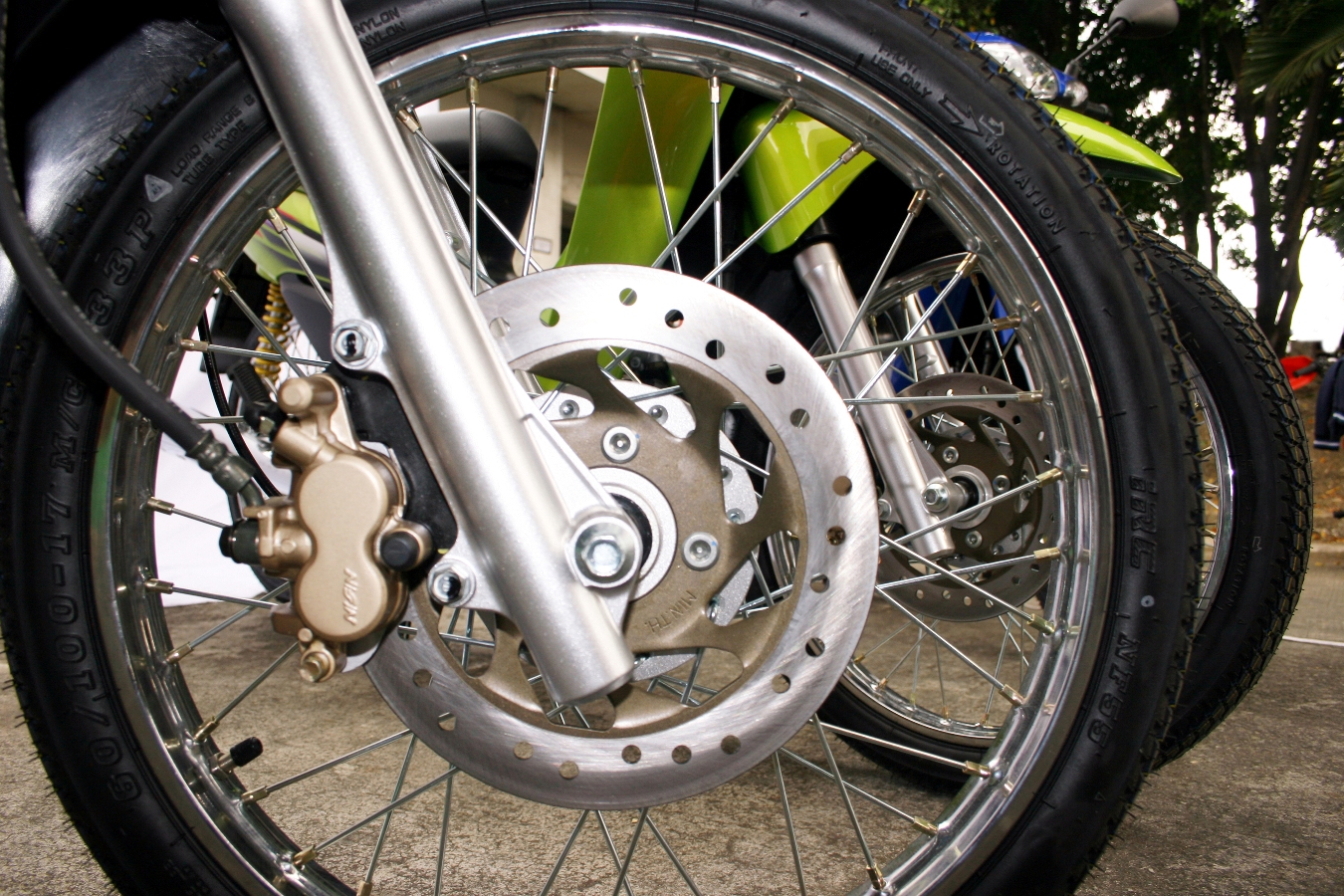 ---
KARACHI:



The Karachi police seem to have come up with a unique method to control crime. In the latest saga, Clifton police have started puncturing motorcycles' tyres to avert vehicle theft and pressurise owners to lock their vehicles.




On Tuesday afternoon, three personnel of the Boat Basin police station punctured the tyres of around 100 motorcycles parked at Dolmen City Mall car parking, claiming that the move would serve as punishment for those who left their motorcycles unlocked.

Several commuters gathered in the parking lot to check their motorcycle tyres in the afternoon. "We came to know that most of the motorcycles in the parking lot had been punctured when we left our office building during a fire drill," said Nashit Munshi, a junior product manager at a private company whose offices are located inside the building. Munshi and his colleagues were busy refilling their tyres with an electric air pump, while others were seen dragging their bikes to the nearby tyre shop. The police also took away the air nozzles from all unlocked vehicles.

Onlookers in the parking lot claimed that a car had been stolen from the site a few days ago so the police took action to pressurise the vehicle owners to lock their vehicles properly. "They said that people complained when their motorcycles are stolen so they did this to ours," said Munshi, quoting the police officials.

"It is unfair to puncture a vehicle to avert theft. Next time, the police will take away our household objects to avert robberies. They will say they did this because we did not lock our gates," he hypothesised, adding that he will challenge the 'unlawful act' in court.

Omar Khan, a data analyst at a private company agreed. "If someone doesn't think it necessary to lock his motorcycle, you can't force him to do so," he said, adding that they had contacted the police station and managed to get the air nozzles back. "What will the people do when they leave office at 8pm and find that their bikes have been punctured?" he questioned.

Clifton police ASP Abadit Nisar, when contacted, said that he had no information about the matter and would inquire into it. "There is no such law to puncture a vehicle even if it is parked in a no-parking zone. The police can fine the driver and tow the vehicle away," he said, adding that the personnel should have discussed the matter with the parking administration because it was their responsibility.

Published in The Express Tribune, February 26th, 2014.