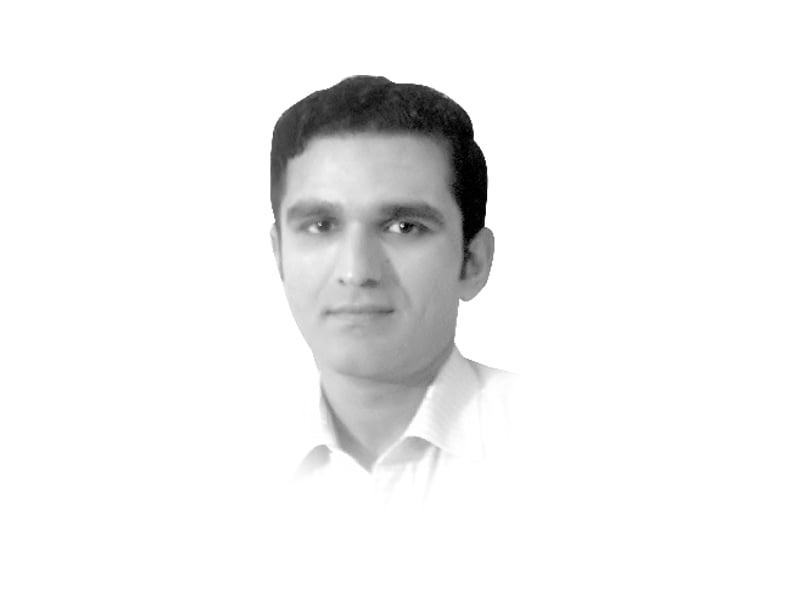 ---
On the evening of February 23, I attended the jam-packed session on "War on Culture" at the Lahore Literary Festival (LLF), expertly moderated by Mishal Husain and featuring the best of the best speakers. As the speakers began commenting on how culture is being attacked everywhere — in Afghanistan, Iraq and now Syria, let alone Pakistan — I began to wonder what 'culture' actually meant and why there was a 'war' on it. Quite obviously, 'culture' is both an encompassing and exclusionary phenomenon. It evokes the idea of 'diverse', but it also entails a reference to 'this is not our culture'. The concept in itself, therefore, is deeply contested and so there is a war on it because all sides want to own and shape it. Nowhere is this 'war' more obvious than in our midst here in Pakistan.

At the panel, moderator Mishal Husain also asked what would the audience 'take away' from the panel. While some of the points were obvious, it also made me think about the 'point' of literary festivals too and what people got from them. Most South Asian literary festivals are inspired by the Jaipur Literary Festival — at least the Karachi and Lahore ones are — and aim to bring together a large number of authors so that they can be introduced and promoted to local audiences. True to its calling, the LLF focused on bringing mainly literary speakers (as compared to political and others) and introduced Lahoris to a world they had never encountered. From Victoria and Abdul by Shrabani Basu to Thinner than Skin by Uzma Aslam Khan to Kamila Shamsie's A God in Every Stone and The Small Fortune by Rosie Dastagir (just to name a few), we entered a place where reality met fiction, but where fiction made the reality more vivid too. For example, at Shamsie's book launch, it was amazing to hear how much historical work she had put in to create this ostensible work of fiction. Her long hours of work at the India Office Library in London, thought to be the preserve of dry historians, has certainly weaved together a compelling story of life in Peshawar from 1915 to 1930. I do not want to spoil the book for you, but let me just say that after the book talk, I bought another copy (I already had one but it was at home) just to read a few pages on the Qissa Khawani Bazaar massacre of April 23, 1930 — that is how gripping the novel is! As pointed out during the discussion, it was also interesting to note that while a number of people have heard about the Jallianwala Bagh massacre of 1919, few remember the Qissa Khawani Bazaar massacre where hundreds of Pashtuns — infused with the spirit of non-violence under the Khudai Khidmatgar movement — embraced martyrdom for their country. It is fascinating how both the Jallianwala Bagh and this incident mainly killed those people — the Sikhs and the Pashtuns — who were considered very warlike and ferocious, the 'martial' races. Work has indeed been cut out for us historians!

February brought us two superb literary festivals and soon we will have one in Islamabad (and hopefully other places too), but such festivals can only do so much. These festivals cannot 'change' anything and nor do I think this is their aim, but their success will be when the audience 'takes away' something from them and incorporates it into their lives. Festivals like these will also have a limited audience; obviously, someone has to have the time to sit back and read these books and contemplate them — one simply cannot expect it from people who work 15 hours a day, for example. But even with a middle and upper class appeal, I think these festivals have their worth since it is these very people who affect the lives of the working class and can, if they want, positively bring change. In fact, it is very good that these festivals attract such a 'posh' crowd since, if they get convinced to change something, the reality can indeed improve. Of course, I am not saying that everyone — from all classes and backgrounds — should still attend these festivals.

The LLF has made me think and should have the same effect on you, but will we simply enjoy this 'feeling' for a few days and then wait for the next edition? The success of LLF in 2015 will depend on the strength of its speakers, but if we return to the LLF 2015 as the same old people, then perhaps, the festival might have succeeded but we would have certainly failed and lost the War on culture.

Published in The Express Tribune, February 25th, 2014.

Like Opinion & Editorial on Facebook, follow @ETOpEd on Twitter to receive all updates on all our daily pieces.