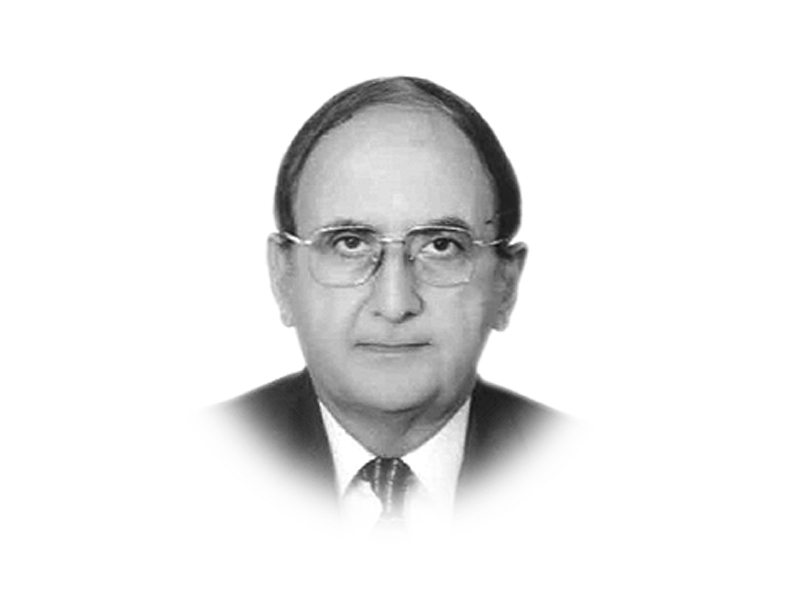 ---
The recent visit of the Crown Prince of Saudi Arabia to Islamabad has focused attention on Pakistan's Middle Eastern policy and especially its tilt towards the conservative Arab kingdoms. Two interrelated developments in the last two months created the impression that, once again, Pakistan under Nawaz Sharif was moving closer to Saudi Arabia, which could entangle Pakistan in intra-Arab rivalries.

First, there were important exchange visits between the two countries in January and February 2014: Saudi Foreign Minister Prince Saud alFaisal (January 6-7), Governor of Tabuk Prince Fahd bin Sultan bin Abdul Aziz visited Dalbandeen, Balochistan, on a private visit (January 10 onwards), Saudi Deputy Defence Minister Prince Salman bin Sultan (January 20-22), Pakistan's Army Chief General Raheel Sharif on a visit to Saudi Arabia (February 4-7), and Chairman of the Saudi Commission for Tourism and Antiquities Prince Sultan bin Salman bin Abdul Aziz (February 7). The most significant visit was that of Crown Prince Salman bin Abdul Aziz alSaud (February 15-17).

Second, Pakistan gave up its more or less non-partisan position on the strife in Syria and endorsed the Saudi demand for setting up a transitional administration with full executive powers in Syria, implying removal of President Bashar al Assad from power. This shift in Pakistan's Syria policy has drawn more attention to the Saudi visits than anything else.

Pakistan is negotiating a deal with Qatar for purchase of gas. It already has close relations with other kingdoms such as Bahrain, Kuwait and the UAE. Its relations have somewhat waned with Syria and Libya that have experienced internal turmoil in the last three years. The gas pipeline project with Iran is almost dead as Pakistan cannot find funding to construct the pipeline mainly due to US opposition.

The growing activism in Saudi Arabia-Pakistan relations under Nawaz Sharif as compared to the years of the PPP rule (2008-2013) can be explained with reference to Pakistan's dire economic needs. Pakistan expects to get financial support in the form of loans, aid, investment, more jobs for Pakistanis, and supply of oil and gas on favourable terms from conservative but rich kingdoms. Furthermore, Nawaz Sharif and his family have special reverence for the House of Saud because it saved them from the clutches of Musharraf's military government in December 2000.

The slowly emerging tilt towards conservative monarchies represents a dilemma that Pakistan faces from time to time in its relations with Middle Eastern countries. Pakistan has traditionally attached much importance to its relations with the Muslim countries as a part of its commitment to the notion of the 'Ummah' or Muslim Universalism. However, Pakistan's enthusiasm for the Ummah was dampened because of the operational political realities at the global and regional levels and the internal problems of individual Islamic states. Islamic states could not cultivate enduring global partnerships among them due mainly to their divergent historical experiences, regional and dynastic rivalries, economic disparities and non-congruent foreign policy priorities.

Pakistan's strongly anti-India agenda, and its partnership with the United States in the Cold War context, also created problems in its relations with the Middle East. In the 1950s and the early 1960s, many Arab states expressed doubts about Pakistan's participation in security pacts with the US. Even Saudi Arabia criticised Pakistan's participation in US-sponsored security alliances in 1954-55.

Pakistan moved in the direction of independent foreign policy in the middle of the 1960s. This resulted in improved relations with all kinds of Middle Eastern states. Pakistan adopted a fully independent foreign policy in the early 1970s under Zulfikar Ali Bhutto and developed balanced relations with most Arab states irrespective of their internal political dynamics and regional and dynastic rivalries. Pakistan developed multifaceted relations in economic and security fields with conservative Arab states such as Saudi Arabia, Jordan and the Gulf states as well as with so-called radical states like Syria (Under Hafiz Assad, father of Bashar al Assad) and Libya and Algeria. It extended concrete military support to Syria in the 1973 Arab-Israel war.

Political polarisation in the Middle East increased after the Iranian Revolution (1979) when Iranian leaders vowed to challenge the pro-US conservative monarchical regimes. Pakistan's military regime of General Ziaul Haq tilted in favour of conservative monarchies as compared to radical states such as Syria, Libya and Iran. This was partly due to the conservative Islamic disposition of the Zia regime and partly because of the financial support that Pakistan obtained from Saudi Arabia and the latter's support for building up Afghan-Islamic resistance in Pakistan for fighting Soviet troops in Afghanistan

The government of Benazir Bhutto (1988-1990) attempted the balance the Middle East policy by improving relations with Libya, Syria and Iran. Under Nawaz Sharif's first government (1990-1993), Pakistan agreed to supply 5,000 troops to Saudi Arabia against the backdrop of Iraq's invasion of Kuwait. It also worked with Arab kingdoms and the US for removal of Iraqi troops from Kuwait.

Saudi Arabia provided oil to Pakistan on deferred payment for three years after Pakistan's nuclear explosions in May 1998. Later, Musharraf and Zardari made unsuccessful bids to get a similar facility from Saudi Arabia.

Pakistan faces a difficult economic situation in 2014 and it is looking towards Saudi Arabia and other conservative Arab states for economic support. Unofficial sources claim that the Saudis are keen to secure its military personnel (retired or serving) for active internal security duty. If such an arrangement is made, this will not be for the first time that Pakistani troops would be serving in Saudi Arabia. Pakistan had arrangements for training and active service by Pakistani military personnel with several Middle Eastern and Gulf states in the 1970s.

There is nothing wrong in building warmer relations with some Middle Eastern states but Pakistan must not be seen as partisan in intra-Arab conflicts. It should stay away from dynastic and regional rivalries in the Middle East.

Published in The Express Tribune, February 24th, 2014.

Like Opinion & Editorial on Facebook, follow @ETOpEd on Twitter to receive all updates on all our daily pieces.
COMMENTS (28)
Comments are moderated and generally will be posted if they are on-topic and not abusive.
For more information, please see our Comments FAQ