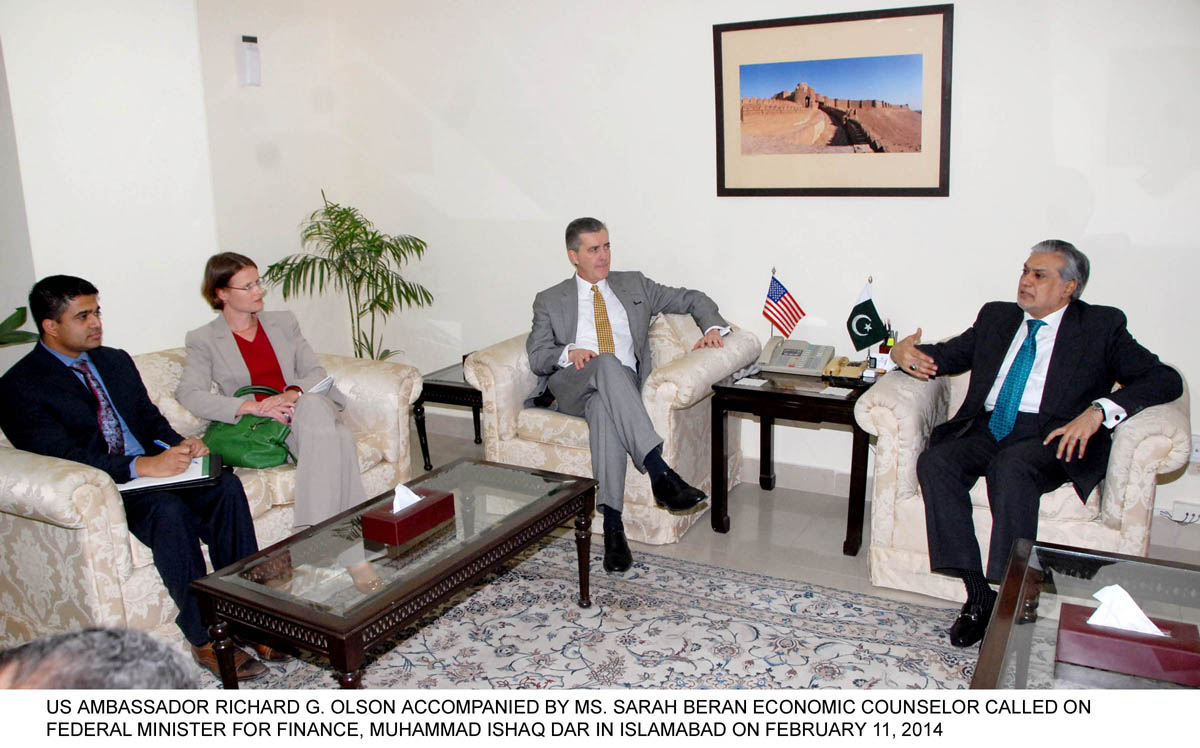 ---
ISLAMABAD: United States has released second tranche of $352 million out of a total of $1.4 billion Coalition Support Funds (CSF) that Pakistan is budgeted to receive during the current fiscal year.

This was revealed by US Ambassador Richard Olson in a meeting with Finance Minister Ishaq Dar on Tuesday.

According to Finance Ministry, the ambassador assured the Financial Minister that the remaining amount will be disbursed as soon as possible,

Pakistan had hoped to receive the second tranche in December last year.

US released the second tranche after Pakistan repaid 27th installment of $147 million to International Monetary Fund (IMF) as per the arranged programme.

The releases were on account of expenses that Pakistan incurred during the period of January-March 2013. For the current fiscal year, Pakistan has budgeted $1.4 billion on account of CSF disbursements. The money that the country spends on defense and logistics while rendering services in global war against terrorism is later on disbursed by the US under the CSF.

Dar on Tuesday again urged Olson to fast track the process of releasing the funds.

The American ambassador assured the Finance Minister that the US wanted to further improve its friendly relations with Pakistan and assured that the US will expedite the process of payment of the remaining amount of the CSF, according to Ministry of Finance hand-out.

The two also discussed the upcoming meeting of the Economic Working Group scheduled to be held in Washington in the second week of April.

Olson informed the Finance Minister that a four member delegation of Congress Defence Committee are visiting Pakistan later during the week and would like to meet the Finance Minister.