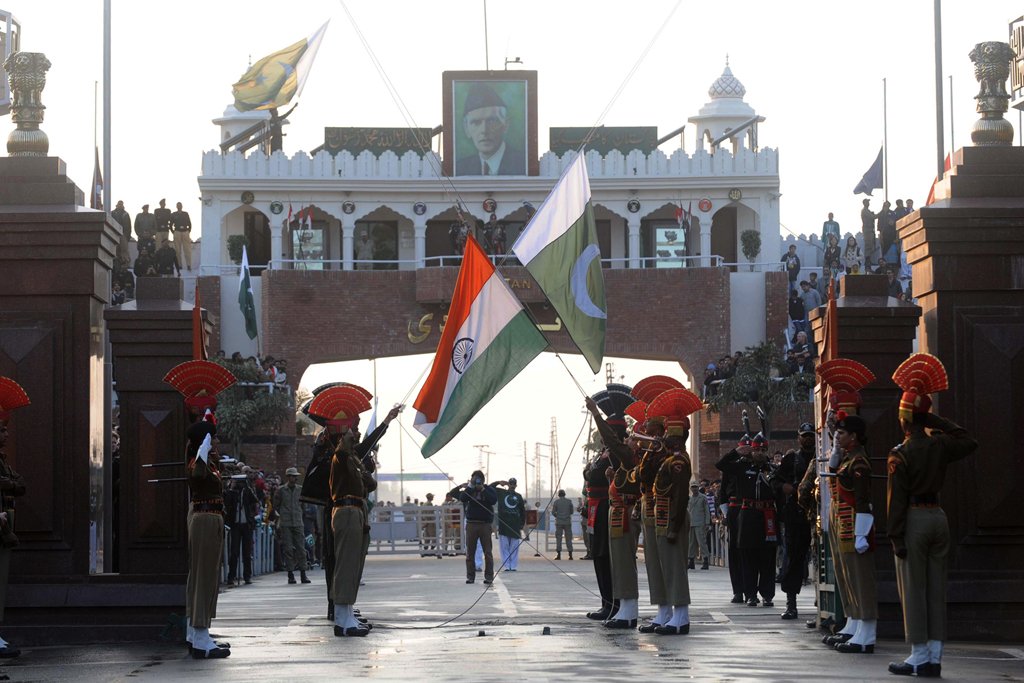 ---
ISLAMABAD: The year 2014 will be crucial as the US withdraws its troops from Afghanistan. At the same time, India-Pakistan rivalry there has the potential to intensify and undermine any fragile stability that may exist. In this situation, trade could be a mechanism for mitigating tension between the two countries.

If trade relations are normalised, Pakistan will get access to a market of over 1.2 billion consumers and India will have access to a market of over 180 million people. The increased economic activity will lead to more employment opportunities and higher stakes for people on both sides in maintaining peaceful ties.

According to studies, South Asia remains one of the least integrated regions in the world. Pakistan and India account for almost 92% of South Asia's GDP, 85% of the region's population and 80% of its surface area. Despite that, trade between the two constitutes only 20% of regional trade.

Pakistan has the largest export potential in textiles, jewellery, precious metals and base metals, accounting for 45% while India can augment its exports to Pakistan in three categories – machinery, mechanical appliances and electrical equipment. These three categories comprise 54% of India's export potential. Therefore, it is clearly in the interest of both countries to find a political solution to their dispute.

In the current scenario, the entire globe is focused on the Middle East and Asia with the primary concern of protecting economic interests in the form of smooth flow of oil from the Persian Gulf region as well as tapping natural resources of the Central Asian Republics.

At this critical juncture, due to its strategic geographical position, Afghanistan has the potential to become a land-linked country providing both Pakistan and India with direct routes to the Central Asian region.

India should allow Pakistan to access Nepal, Bangladesh and Bhutan via its territory and Pakistan should give transit rights to India to access Afghanistan. This significantly impacts the trade potential, even with other neighbours.

Trade Restrictions

In the face of restrictive trade policies and transport bottlenecks, at present, a great deal of trade occurs via Dubai. The composition of informal trade between the two countries shows that a range of products are avoiding official tariff and non-tariff barriers to reach the third country, reflecting the potential for expanding official trade.

According to recent data of the World Bank, low transport costs, dismantling of tariff and non-tariff barriers, grant of MFN status to India by Pakistan and improvement of logistics arrangements can help increase the volume of bilateral trade to approximately $8-10 billion annually.

Current low volumes of trade and low trade integration in Pakistan and India have their roots in their respective systems. Both have relatively restrictive trade regulations. Numerous studies have demonstrated that the relaxation of constraints would benefit both countries.

The recent agreements between Minister of Commerce and Textile Khurram Dastgir Khan and his Indian counterpart Anand Sharma can play the role of a catalyst in harnessing the benefits of bilateral trade in the post-2014 scenario.

Trade will, of course, not solve all the glitches, but it could be an important catalytic agent in lowering the tensions. The reduced tensions – an inevitable benefit of strengthened economic ties – would improve the security climate for investment and economic development not only in Pakistan and India but also in the whole South Asian region.

The writer is a researcher at the Sustainable Development Policy Institute

Published in The Express Tribune, February 10th, 2014.

Like Business on Facebook, follow @TribuneBiz on Twitter to stay informed and join in the conversation.
COMMENTS (12)
Comments are moderated and generally will be posted if they are on-topic and not abusive.
For more information, please see our Comments FAQ