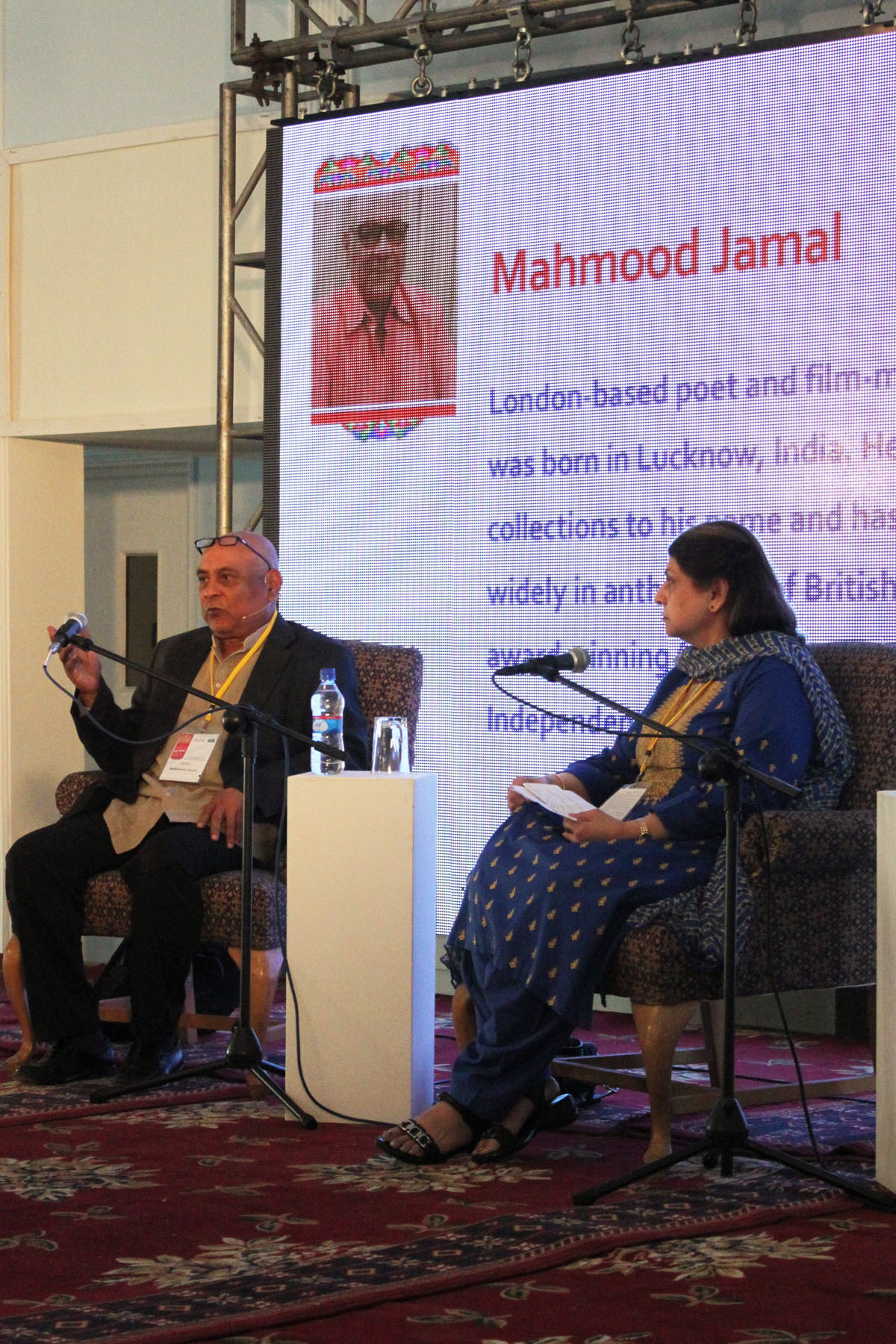 ---


"Hello…mic check," boomed a voice at the presentation on 'Qawwali Music and the Sufi Poetry Tradition' on the second day of the fifth Karachi Literature Festival. A man sporting a walrus-moustache and a confused look on his face was checking the audio equipment, five minutes before the session was scheduled to start.

A middle-aged lady spoke into a mic that wasn't working, trying to introduce the speaker. The mic started working half way through her introduction - she had refused to stop speaking, not seeing any problem in the fact that no one could hear her except herself and the man she was introducing.

When Lucknow-born Mahmood Jamal started speaking, he began with the history of qawwali. "Qawwali's roots can be found in 12th century Baghdad," he revealed. "When Mehfil-e-Sama met Sufism, qawwali was born."

He then went on talk about its early stages. "It was developed in the khanka's of the subcontinent, developed in its current form by Hazrat Amir Khusro, who can be regarded as the first-ever qawwal."

The session was finally starting to get interesting. Jamal revealed how Sufi saints linked themselves to this musical form of devotion, he mused about how Islam would not have been able to spread through the Subcontinent without music. "Hinduism relies heavily on music such as bhajans. Khusro used qawwali to attract people towards Islam."

He then revealed why he loves the music on a more personal level. "Qawwali gives me something spiritual - it gives me something other music cannot," before revealing his favourite qawwal. "When I asked him, even Nusrat Fateh Ali Khan agreed with me that Murli is the best contemporary qawwal, I will now share one of his performances with you."

However, that was when silence struck again. Jamal got off the stage to play the performance on his Macbook. After a lengthy pause, Jamal asked desperately, "Is the sound working?" The silence answered his question.

A couple of minutes later, the speakers finally burst into life and a melodic voice started singing a song in Urdu and Persian, captivating the crowd - Jamal decided to play a naat instead of Murli. When he stopped the audio, moderator Sarwat Mohiuddin voiced what everyone in the audience was feeling. "Qawwali is more than what is being sung, it slowly captures the senses until it imprisons them."

Jamal pitched in. "It connects us with something larger than ourselves, it is ineffable, it is indescribable, it is a moment of great joy and ecstasy, it is a journey of self-realisation, a journey where people can find themselves," he said passionately before quoting Abu Hafs Al-Suhrawardi. "Music does not give rise, in the heart, to anything which is not already there"

He then asked if the audience had any questions, to which the moderator exclaimed, "We still have 20 minutes." Jamal sat down dejectedly, clearly with nothing more to say. A man saved him from his quandary and requested that he play Murli. Jamal gladly obliged.

When the camera spanned over the crowd during Murli's qawwali - the first time that the audio had not acted up - it was clear to see that it had captured the audience as Mohiuddin had warned. Hands, legs and heads danced to the music - Karachi's cultured literati reduced to darbaari malangs.

When Jamal finally released them from their 'glass prison', he had the sense to apologise to the crowd, an understanding smile on his face. "I wanted to share with you, not knowledge, but experience. However, sadly due to technical issues with the audio and video, I have been unable to do that to more than a limited extent."

The crowd applauded and scattered, the hair on the back of their neck still standing from the sounds of Murli.

Published in The Express Tribune, February 9th, 2014.