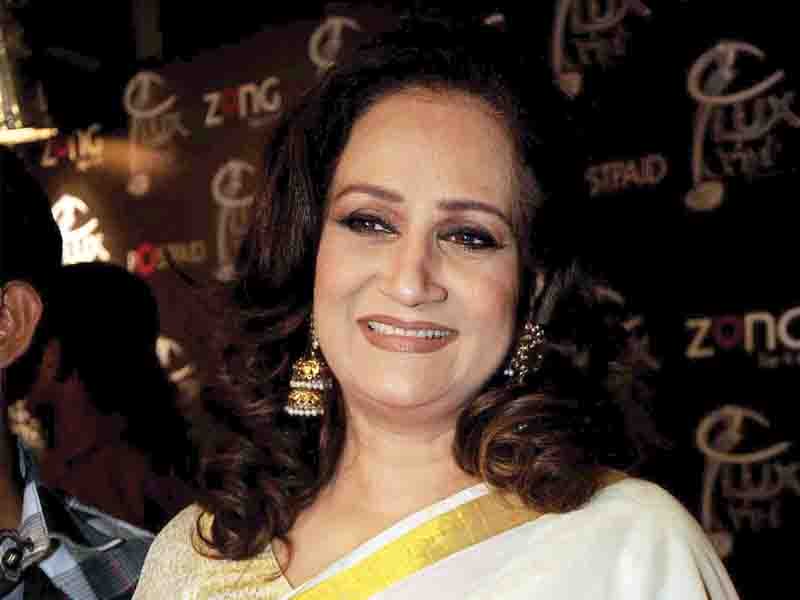 ---
KARACHI: Ali Saleem's Bushra apa is everyone's favourite. 

She flew in after wrapping up recording the latest episode of Pakistan Idol at 6am and still managed to look gorgeous in a green jora.
With the sea breeze keeping the audience cool, Saleem started the session explaining why he hadn't come dressed as his better known half - Begum Nawazish. While he loves the begum, Saleem said that actor Bushra Ansari's bijli, a character she played in a PTV skit, was more powerful and fondly remembered than bijli in Pakistan.
She was very excited to be a part of the first day of the fifth Karachi Literature Festival on Friday as she said it reminded her of home. Growing up, she said, she used to read a lot of Urdu adab, which included Mumtaz Mufti,Hafeez Jalandhari, Ibne Insha and Bano Qudsia - mostly because they were in and out of her house all the time. Literature had such an influence on Ansari and her siblings that her eldest sister became a short-story writer. She is also attending the festival.
Ansari said that in the last two years she hadn't had much time to sit, read or write because of her acting commitments. "I was just complaining to my daughter the other day that people waste time on Facebook and Twitter," she said. "But then I remembered that I, myself, hadn't sat down on my writing table in a while."
Ansari made a fabulous come back into the limelight with Adnan Ahmad's Bilqees Kaur and Aazar ki Aye Gi Baraat. These days she's busy as a judge on Pakistan Idol with Ali Azmat and Hadiqa Kayani. Before that she was busy interviewing celebrities and politicians for Brunch with Bushra. She says that before Saima Chaudhry, she had avoided doing a comedy show for nearly 20 years.
She remembers her time spent at PTV very fondly. "PTV was something else," she said. "It was a journey, we still remembered our roots. We did shows like Mantorama which were not commercial. We just wanted to work." She added that during those early days they used to wait for 10 days after a show to get Rs800 and no one complained.

Published in The Express Tribune, February 8th, 2014.