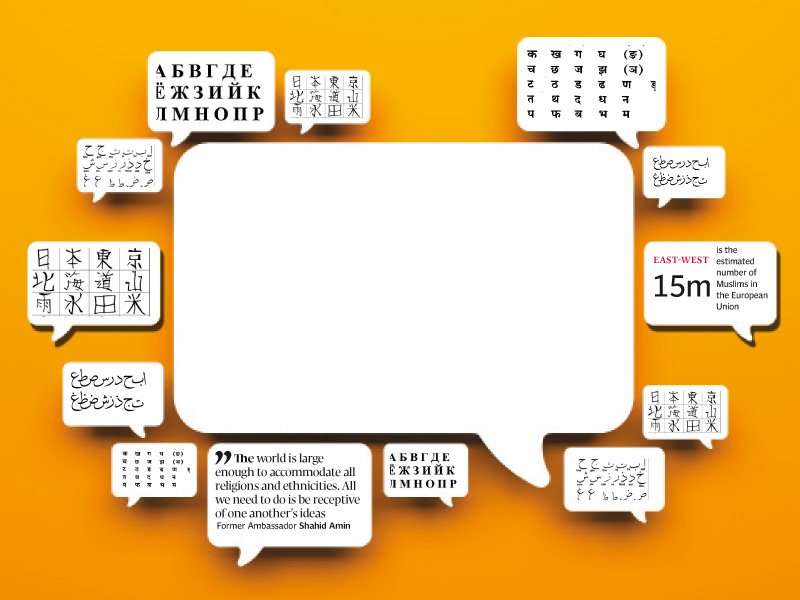 ---
KARACHI: Much has been made of the way Urdu, our national language has gone through the wringer by those who find themselves use it fleetingly as a working vernacular in the absence of wider use of English. It was thus interesting to see some common phrases that demonstrate it as the Twitterverse came alight with the hash tag #BurgerUrdu on Monday evening.

Urdu was born from the need of communicating in multi-lingual Mughal barracks. It is little surprise then that the constant state of evolution in the language has transformed it from the language used by the likes of Mir, Ghalib and Iqbal to profess philosophies, to the crude mixture of English and Urdu in modern phrasology.

The trend on Monday went viral within minutes as people chipped in  with some funny examples of Urdu's evolution, others as a mockery of the the so-called "burgers" of Pakistan.

https://twitter.com/shehper/status/250189524376899584
https://twitter.com/WhateverJani/status/427816717365301248

Ammi mai hath dho... Oh sorry, hands wash karloun?! #truestory #BurgerUrdu

— Unstable and stoned commie bf (@Wackticiousness) January 27, 2014

https://twitter.com/Shahalism/status/427815105636466688

Daal me kuch black hai #BurgerUrdu

— Jennifer (@Jenniferjohn_) January 27, 2014
Subah mein the noise was very loud. It woke me up. Acha khasa i was sleeping. #BurgerUrdu

— six tiny women stacked on top of each other (@apkiammi) January 27, 2014
*at wedding dinner* cheap people, thora sa wait nhe krskty. #BurgerUrdu

— Shaheer Adil Azeem (@ShaheerAzeem) January 27, 2014

https://twitter.com/ChaloTheekHay/status/427815975426486272

Beta uncle se handshake karo!

#BurgerUrdu

— Unstable and stoned commie bf (@Wackticiousness) January 27, 2014
Mai jaldi mai hoon. Car ki keys kahan hain? #BurgerUrdu

— Tahreem Malik (@Tahreemalik) January 27, 2014
#BurgerUrdu mei khaali boys k sath dosti karti hun , girls bohot mean hoti hain.

— Ramsha Haider (@RamshaHaider) February 27, 2013


While the trend was celebrated on Twitter, some also chose to criticise it.
https://twitter.com/Einsjam/status/250191258562215936
Though the #BurgerUrdu trend started out as something funny and harmless, it also shows us how our national language has changed throughout the years. It also is a perfect example of how we tend to mix English and Urdu on a daily basis and get away with it.