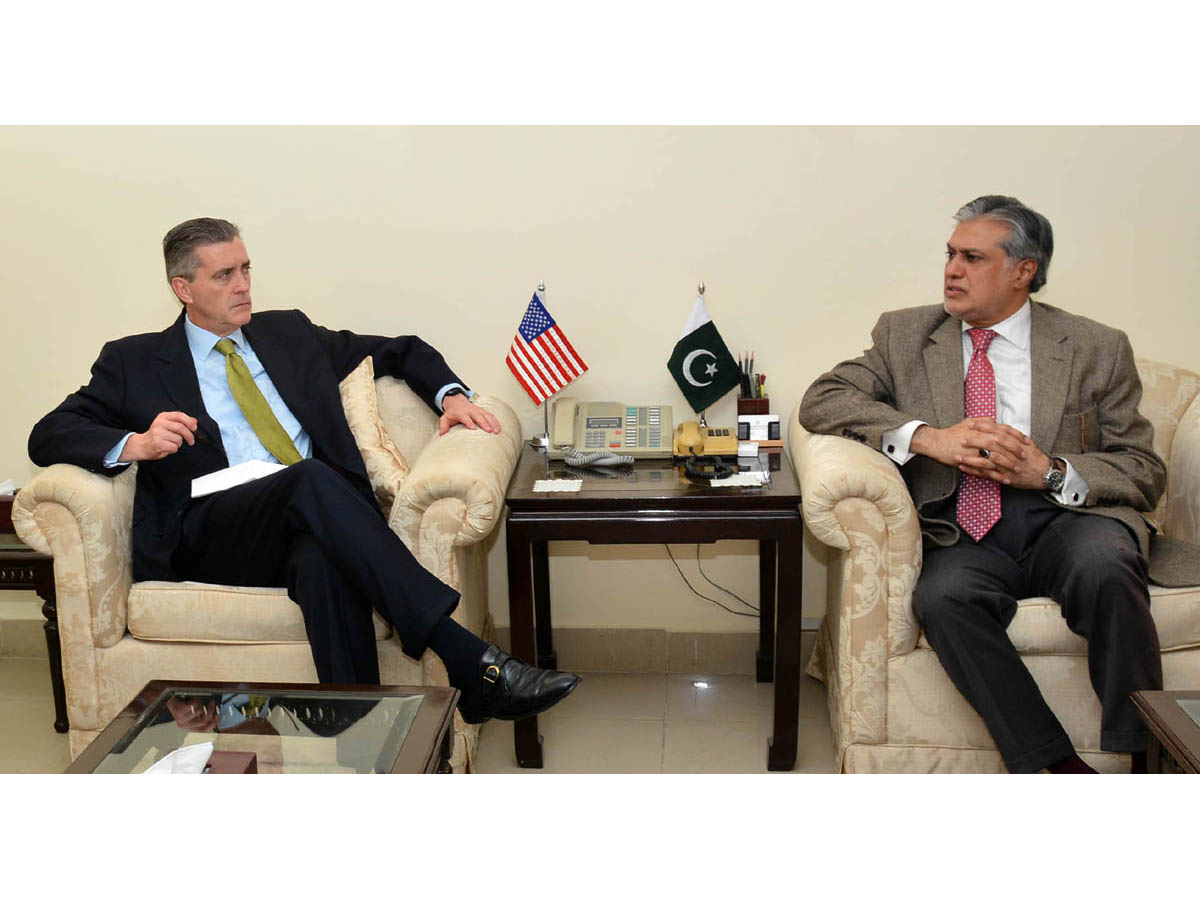 ---
ISLAMABAD: US Secretary of Defence has signed an authorisation for the payment of $352 million to Pakistan under Coalition Support Fund, reported Radio Pakistan.

US Ambassador to Pakistan Richard Olson' during his meeting with Finance Minister Ishaq Dar in Islamabad' said the Congress has been notified and the amount is expected to be released to Pakistan by February 6.

The two officials discussed matters of mutual interest in the meeting, particularly topics related to the forthcoming strategic dialogue, scheduled to begin in Washington next week.

Ambassador Olson confirmed the meeting of the Economic Working Group would be held in Washington in April this year.

Dar told the American ambassador that Pakistan has successfully achieved the economic targets set for itself for the half-year period ending December 2013.

He said the government has taken some tough decisions to stabilise the economy.