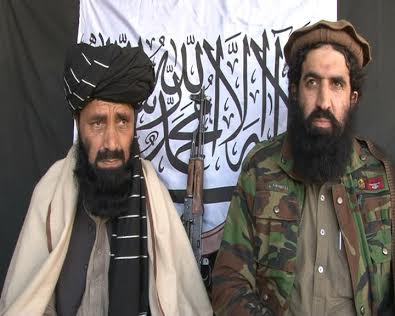 ---
ISLAMABAD: The Tehreek-e-Taliban Pakistan (TTP) on Sunday said they were ready for peace talks with the government, shortly after their attack killed at least 20 security officers in Bannu.

TTP spokesperson Shahidullah Shahid said they carried out the attack to take revenge of the killing of their leaders. He claimed the responsibility in a statement and at the same time said the TTP were ready for talks with the government.

"Our stance about the dialogue is very clear. If the government proves its power and sincerity, we are ready for meaningful talks despite our great losses," Shahid said in a detailed policy statement.

On announcing ceasefire if talks start, Shahid said it depends on the government as it had "started the war and sent troops to the tribal regions on the behest of the United States."

"The government should now declare ceasefire as it will have to create an conducive atmosphere for talks. We can also review our operations if the government takes some confidence building measures," the TTP spokesperson said.

He claimed that the TTP chief Hakimullah Mehsud and his deputy Waliur Rehman Mehsud were killed "under the pretext of the dialogue".

Both the TTP leaders mentioned above were killed in US drone strikes in North Waziristan but the TTP announced to take revenge from the Pakistani security forces.

"We are of the view that the government has no power and sincerity regarding the peace talks otherwise our senior leaders would not have been killed after the peace dialogue offer," Shahid said.

Regarding the killing of CID officer Chaudhry Aslam, Shahid said the police officer had carried out several operations against the TTP and they had killed him in a revenge attack. He denied that the TTP was involved in the Peshawar attack on a Tablighi Markaz.

Shahid claimed that the TTP "do not attack Muslims" as such attacks will earn bad name to their group.
COMMENTS
Comments are moderated and generally will be posted if they are on-topic and not abusive.
For more information, please see our Comments FAQ