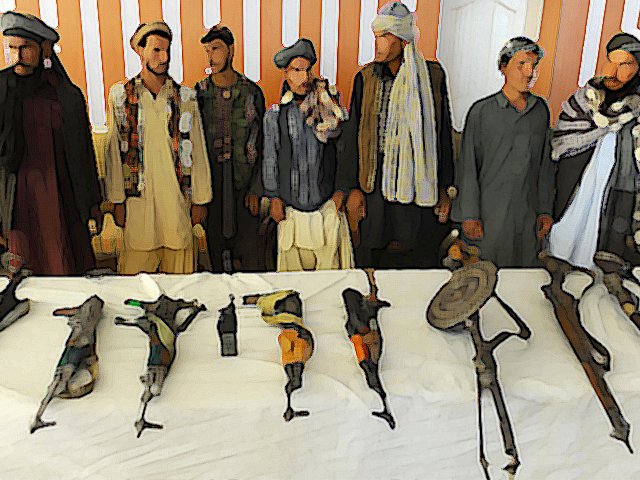 ---
KARACHI:



In a letter to religious scholars and clerics, the Afghan Taliban have clarified that they neither justify nor endorse extortion, kidnappings for ransom and killing of innocent civilians.




According to information received by Daily Express, the Afghan Taliban said that attacking places of worship was not part of their agenda and they did not endorse any such act. A true Jihadi cannot be extortionist, the letter stated.

Explaining the policy of the 'Islamic Emirate', the letter said that the Taliban's modus operandi was based on principles and their action plans were approved by authentic religious scholars.

"In every problem, verdicts are sought from learned teachers and scholars and every act is carried out after mutual consultation and with the passion of obedience," the letter stated.

"Our decisions reflect our principles, not our emotions," it said, adding that the Taliban were focused on the 'conspiracies of enemies' and kept themselves abreast with world affairs.




The Afghan Taliban said they had formed separate committees to understand internal and external politics. "We have delegated these affairs according to the expertise of the people associated with us. We revere opinions of religious scholars and consult them time to time," the letter read.

"Allah Almighty's blessings will be with us, if we continue to steadfastly follow the teachings of Islam, and do not hurt those created by Allah Almighty," the letter said.

According to the letter, the Afghan Taliban expected that religious scholars did not associate the activities of so-called Jihadis, sponsored by foreign intelligence agencies with the 'Islamic Emirate'. "We reject all acts that contradict the Islamic law, and if anyone in our ranks acts against our principles, he will be punished according to the Sharia."

The group also clarified that if anyone committed acts against the Taliban agenda and tried to associate himself with the emir or justified his acts for the sake of the 'Islamic Emirate' then he was portraying them wrongfully.

Published in The Express Tribune, January 19th, 2014.
COMMENTS
Comments are moderated and generally will be posted if they are on-topic and not abusive.
For more information, please see our Comments FAQ