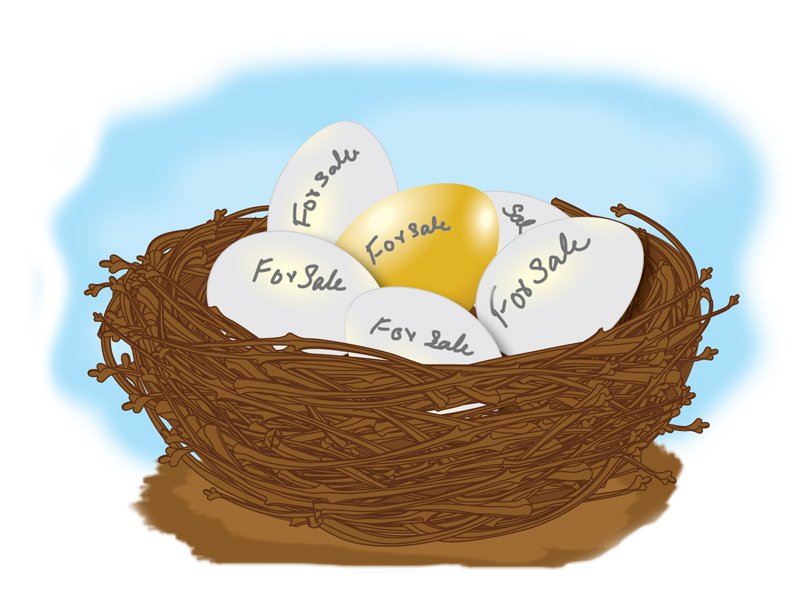 ---
KARACHI:



The government's decision to privatise a significant number of non-performing public sector enterprises (PSEs) is undoubtedly a bold step. But then instead of slowing down, the process should be put on fast track.




Feeding white elephants at the cost of public money for ever is criminal. Earlier, heads were rolled to make these organisations efficient and self-sustaining, but all such efforts proved futile, suggesting that there is some structural weakness that requires complete overhauling and cleansing.

So, there cannot be two opinions about selling stakes in these PSEs, which have become a liability. Companies like Pakistan Steel Mills are beyond repair, the sooner we get rid of them the better.

The government has directed the Privatisation Commission to immediately start the process of sale of PSEs through initial and secondary public offerings and transfer of 26% shares along with management control to the private sector.

It had committed to announcing a strategy for the sale of 30 companies by the end of September 2013 before the disbursement of second loan tranche by the International Monetary Fund (IMF). Privatisation plan for the remaining, out of the total of 65 entities, had to be announced before the close of 2013.

Profit-making PSEs

However, the inclusion of highly profitable enterprises like Pakistan State Oil (PSO) in the list is incomprehensible. Only, if we take into account PSO's performance in the last six months (July-December) of 2013, it is something the PML-N government can really boast of. In fact, all such state enterprises should be given required support and encouragement.

PSO Managing Director Amjad Parvez Janjua disclosed that during five months (July to November) of financial year 2013-14, the oil marketing giant recorded a turnover of approximately Rs621 billion compared to Rs550 billion in the same period of previous year, representing a growth of 12%.

In the first quarter (July-September 2013), PSO reported highest-ever quarterly after-tax earnings of Rs7.8 billion compared to Rs4.3 billion in the corresponding period of previous year, showing a significant growth of 81%.

As far as recoveries were concerned, Rs8.2 billion was received as interest income from Hubco and Kapco during the quarter. Current recoveries are Rs484 billion, received against supplies made during July to November 2013. Some Rs69 billion has been recovered against old receivables of Rs75 billion as of June 30, 2013.

In the July to November period, the company did not default on bank payments pertaining to retiring letters of credit because of prudent fund management.

PSO's performance as an organisation based on modern corporate concepts is also appreciable. A web-based application OOMS (Online Order Management System) was launched in July 2013, automating the entire sales order process to facilitate the dealers in placing orders and making payments online.

A human resource development initiative for building capacity and developing leadership was undertaken with the signing of an MoU with Suleman Dawood School of Business of the Lahore University of Management Sciences (LUMS). An internship programme for the students of universities across Balochistan was also launched.

The credit definitely goes to the current MD, who has set the company's corporate strategy and developed a robust, forward-looking and cohesive strategic framework, which has become a popular topic of case studies in Pakistan and abroad.

What more can be expected from a state-owned organisation keeping in view the track record of Pakistan Steel Mills, Pakistan Railways, PIA and other such institutions.

Favourites hired

The problem with PSEs is nothing but the appointment of favourites as chief executives, who have no sound understanding of the business, product and services offered. Moreover, most of them are not well-versed in IT management and lack knowledge of latest developments in the corporate world.

There is a need to revisit the list of enterprises earmarked for privatisation and it should be done in phases. The unit that is in the worst state should be privatised first as such Pakistan Steel Mills should be sold immediately followed by PIA and others.

Over the years, PSEs have continued to struggle to copes with challenges of defining and managing their high performance. Many different definitions of a high performance organisation can be found in literature. However, there is not yet a consistent definition.

Corporate gurus are unanimous that organisations that stop generating profit for a period of time and fail to recover even after pumping substantial cash on a regular basis must be declared beyond repair and closed as soon as possible.

So, it is necessary for the growth of economy to sell all those state enterprises which are not making any profit for quite some time and leave all those which are earning profit or at least break even. All that is required is to place competent, honest and professionally sound persons, purely on merit, to run these units.

The writer is a freelance contributor and a PR consultant

Published in The Express Tribune, January 6th, 2014.

Like Business on Facebook, follow @TribuneBiz on Twitter to stay informed and join in the conversation.
COMMENTS (11)
Comments are moderated and generally will be posted if they are on-topic and not abusive.
For more information, please see our Comments FAQ